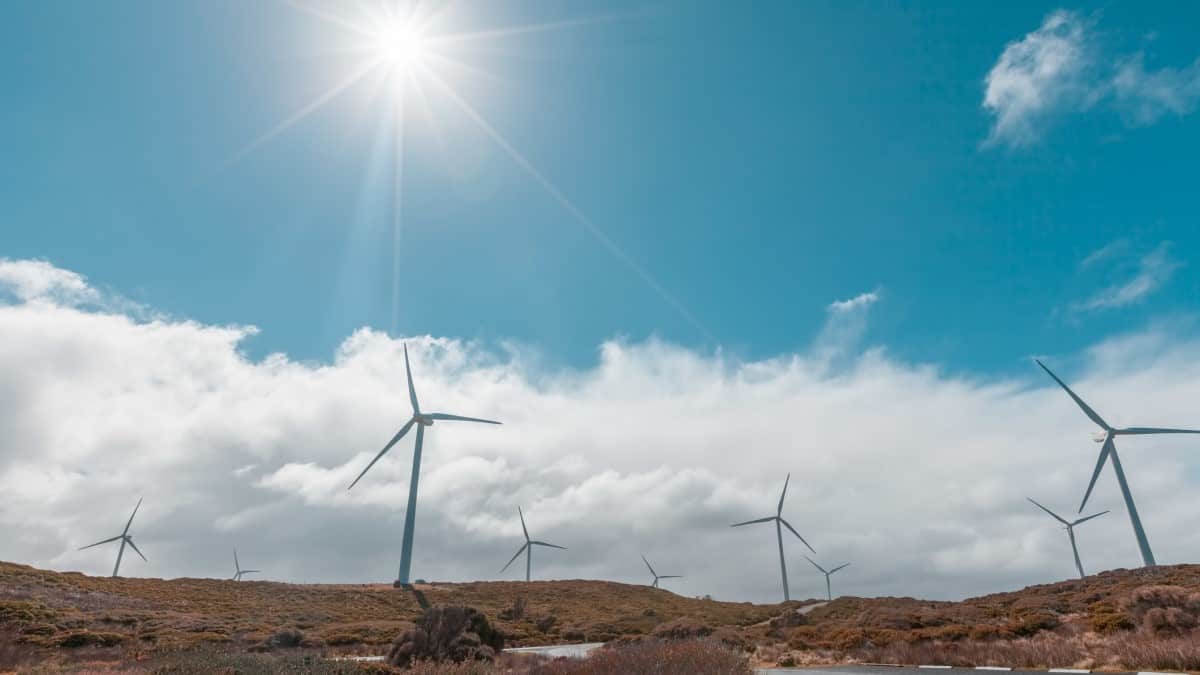 Credit: Tsvi Braverman / EyeEm / Getty Images
The CSIRO's annual GenCost report has found that, once again, wind and solar power are the cheapest energy sources in Australia.
The renewable energy sources are the cheapest even when the expense of storage and transmission is included, to account for the variable production of both wind and solar. And their prices continue to fall.
While this is a repeat of the findings from the previous three GenCost reports, the 2021-22 version does have one glummer assumption: inflation and supply chain disruptions are likely to see the costs of renewables stagnate in 2022-23. Solar and wind will still be cheapest, but they won't be falling in price.
"What will be different in the next year is that we will have a confluence of factors impacting project costs," says Paul Graham, chief energy economist at CSIRO.
"The war in Ukraine has resulted in fossil energy price inflation which flows through to all parts of the economy through transport and energy costs. We also have tight supply chains that are still recovering."
The GenCost report is an annual analysis done by the CSIRO and the Australian Energy Market Operator (AEMO), designed to estimate the costs of large-scale electricity generation in Australia.
The analysts look at the current costs of energy technologies, and project how they might change in different future emissions scenarios.
In 2021, renewables were responsible for 32.5% of all electricity generation on the grid.
According to the GenCost report, solar and wind remain the cheapest sources of energy even if they're providing 90% of the grid's electricity share. But to get to even 50%, they need extra investment in transmission (so they can reach all parts of the grid), and storage – particularly batteries and pumped hydro.
"Australia's energy sector faces a number of unique challenges as we navigate the transition to net zero emissions," says Dr Larry Marshall, chief executive of CSIRO.
"GenCost is a rigorous analysis to help inform decision-makers with detailed insights to support the decarbonisation of Australia's energy system.
"The latest report shows renewables are holding steady as the lowest cost source of new-build electricity."
The report found that both onshore and offshore wind costs had fallen faster than expected.
Hydrogen electrolysers, key to making green hydrogen fuel, were also found to be plummeting in cost.
On the flipside, carbon capture and storage, nuclear small modular reactors, solar thermal, and ocean energy are all being left behind. Though their prices continue to fall, they need extra investment to stay competitive with wind and solar.
"With the world's largest penetration of rooftop solar, unique critical energy metals, a world-class research sector and a highly skilled workforce, Australia can turn our challenges into the immense opportunity of being a global leader in renewable energy," says Marshall.