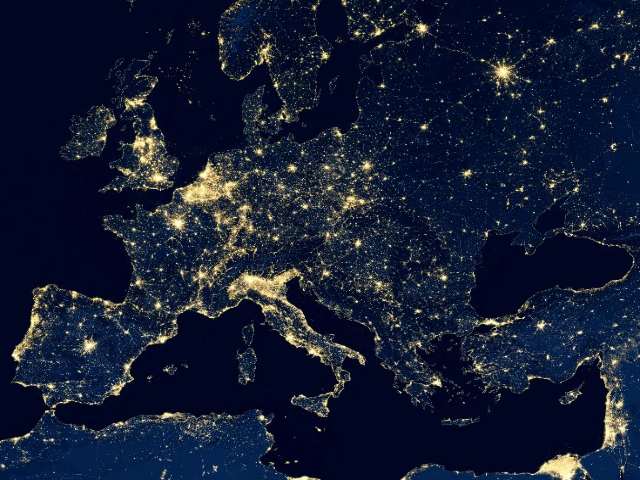 ©scaliger on 123rf
Britain became a net exporter of electricity for the first time in the second quarter of this year, while gas prices across Europe continue to rise due to conflict in East Europe.
The conflict in Ukraine, Britain's position in relation to LNG imports within Europe, and reduced availability in the French nuclear fleet all contributed to UK interconnector flows flipping from a net import position to a net export position.
This is according to a new report released by energy data analyst EnAppSys.
Britain saw net exports of 3.6TWh over the quarter, compared with net imports of 5.2TWh in the previous quarter.
Paul Verrill, director of EnAppSys, said: "Britain has generally been a net importer of electricity, but in the second quarter geopolitical and logistical circumstances caused a change in net interconnector flow direction.
"During the quarter there were increased levels of LNG imports into GB and whilst this was accompanied by increased levels of gas exports from GB into mainland Europe and Ireland, maintenance on these gas interconnection assets, GB's limited gas connection capacity with its neighbours and long-term decline of gas storage capacity led to an 'excess' of gas in the GB market. These factors caused periods of low gas prices in the GB market relative to the continent, which in turn fuelled a rise in GB gas-fired electricity generation, which rose to its highest level since Q1 2021.
"Following Russia's military action in Ukraine, gas supplies to Europe from Russia were cut substantially and future plans for expansion, including a Nord Stream 2 pipeline from Russia to Germany, were shelved. This caused some uncertainty surrounding European gas supplies, which resulted in gas prices increasing significantly across the continent in the immediate aftermath of the invasion. Prevailing gas prices had peaked at £208/MWh on March 7 but fell back at the beginning of Q2 to £86/MWh, declining further to close the quarter at £51/MWh. However, these prices were still significantly higher than those in GB, where prices dropped as low as £4.57/MWh on June 9.
"As a result of lower gas prices in the GB market, wholesale electricity prices were lower than those in neighbouring countries and so the flow of electricity via interconnectors was predominantly outwards, from GB to mainland Europe. This change was also driven by stress corrosion cracking in some units in the French nuclear fleet, which decreased supply and further increased the need for French imports from GB."
East Europe conflict pushes gas prices to new records
The war in Ukraine sparked concerns over gas supply and sent gas prices across Europe soaring in the second quarter this year, stated the report from EnAppSys.
Since Russia began the invasion of Ukraine in March, gas supplies to Europe have been reduced significantly, and future plans for increased supply, including the Nord Stream 2 pipeline from Russia to Germany, have been cancelled. The uncertainty caused by these events has resulted in significantly increased gas prices across the continent and LNG imports have now become more economically favourable.
Although the average wholesale gas prices were 45% lower than last quarter's average, they were still more than double those seen in Q2 2021, thereby causing distress in the EU energy market.
Jean-Paul Harreman, director of EnAppSys BV, said: "The second quarter of 2022 saw record high gas prices compared to the second quarter of previous years. Q2 2022 started with a second wave of soaring prices, driven mainly by Russian president Vladmir Putin's imposition of severe limitations on gas imports from Russia to Europe. Effectively this meant that all transactions would have to be paid in roubles. The TTF gas prices on April 1 – the day after the restrictions were put in place – reached as high as 126EUR/MWh.
"As a result of the restrictions, Europe has accelerated plans for renewable development and increased levels of LNG capacity, and gas supply from Russia has been replaced by LNG from the US. Additional offshore wind plans have been launched in the Netherlands and Belgium, and 'gas as a transition fuel" is taking on a new dimension as countries scramble to sever ties with Russia."
High levels of gas and coal/lignite generation continued from the last quarter, as hydro generation was lower than expected and nuclear output fell further due mainly to unprecedented levels of unplanned outages in France's nuclear fleet.
Several European countries including Germany, Spain and the Netherlands saw gas-to-coal switches as coal utilisation increased over previous second quarters.