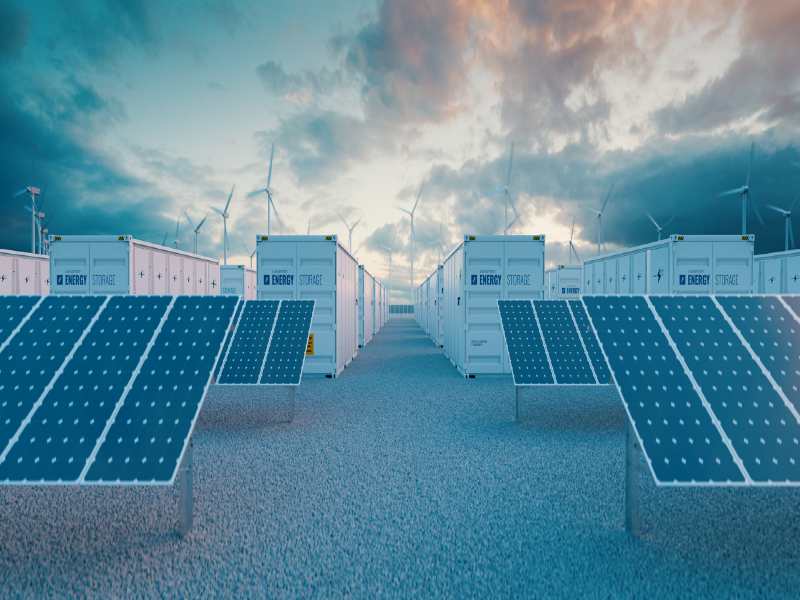 Image credit: 123rf.com
Technology group Wärtsilä is delivering a 500MW/2GWh portfolio of solar energy and storage systems to clean energy developer and operator Clearway Energy Group.
The contracts cover five sites located in Hawaii and California and will provide improved grid reliability and balancing as more renewable generation is added.
The five projects include:
• Daggett 2 and Daggett 3 projects, which represent 482MW of solar PV and 275MW/1.1 GWh of energy storage. The Daggett projects are in San Bernardino, California, and the AC-coupled energy storage systems will deliver renewable energy during increasingly volatile peak periods. Construction is underway on both projects with expected completion dates in 2023.
• Two projects, comprising 75MW/300MWh of energy storage, are being installed at Clearway Energy Group's Mililani I Solar and Waiawa Solar Power facilities on the Island of Oahu in Hawaii. Construction is expected to finalise in 2022, marking Wärtsilä's first large-scale energy storage systems in Hawaii.
• The fifth project in the portfolio is a 147MW/588MWh energy storage system that will be connected to the operating 192MW Rosamond Central solar PV facility in Kern County, California. The energy storage system will perform ancillary services, primarily solar shifting, for the California Independent System Operator.
Each facility will include Wärtsilä's GridSolv Quantum energy storage system and GEMS Digital Energy Platform to optimise energy management and all projects include long-term maintenance contracts.
"We are excited to bring online a portfolio of solar and storage projects at this scale to ensure reliable and affordable clean energy for our customers," said Craig Cornelius, CEO of Clearway Energy Group.
"Energy prices, security and decarbonisation are the most crucial issues on the agenda globally and the combined scale of these deals demonstrates the role of solar and storage in accelerating the delivery of low-cost clean energy at scale.
"Energy storage, along with grid balancing engines and power system optimisation are crucial in enabling self-sufficiency, reliability and security to deliver the lowest cost renewable power for communities, while enabling states and countries to achieve their net zero goals," said Sushil Purohit, president Wärtsilä Energy and executive vice president at Wärtsilä.