Closed-loop system. Image: Eaver

Canadian Geothermal developer Eavor has selected Turboden's Organic Rankine Cycle (ORC) system for the development of their project in Geretsried, South of Germany.
The project marks a first for Eavor, being the first commercial Eavor-Loop project to harness heat to deliver electricity.
According to Eavor, 4,900 homes can be powered per Eavor-Loop system.
The 8.2 MWe project will reach full operating capacity in 2026 with 4 loops and a single ORC generator, and will avoid 44,000 tonnes of CO2 emissions annually.
Eavor-Loop is a buried-pipe system, which acts as a radiator or heat exchanger. It consists of connecting two vertical wells several kilometres deep with many horizontal multilateral wellbores several kilometres long. As these wellbores are sealed, a benign, environmentally friendly, working fluid is added to the closed-loop as a circulating fluid. This working fluid is contained within the system and isolated from the earth in the Eavor-Loop. The wellbores act as pipes, not wells producing fluid from the earth.
"Eavor is capable of designing and constructing this ORC power plant simultaneously with the drilling phase of the project due to our confidence in the thermal calculations and process engineering," states Daniel Mölk, Eavor's Germany country manager. "This demonstrates the specific nature and predictability of a closed-loop system and we are excited to have found a great partner in Turboden".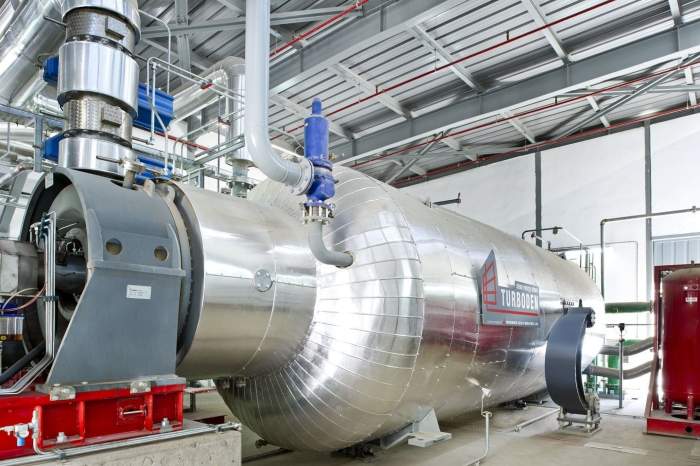 Turboden ORC unit

According to Turboden, the ORC turbogenerator uses medium-to-high-temperature thermal oil to preheat and vaporize a suitable organic working fluid in the evaporator. The organic fluid vapor rotates the turbine, which is directly coupled to the electric generator, resulting in clean, reliable electric power.
The exhaust vapor flows through the regenerator where it heats the organic liquid and is then condensed in the condenser and cooled by the cooling circuit. The organic working fluid is then pumped into the regenerator and evaporator, thus completing the closed-cycle operation.
Joseph Bonafin, sales and business development manager for Turboden, said in a statement: "This project aligns with Turboden's mission to reduce global warming and the consumption of fossil fuels."