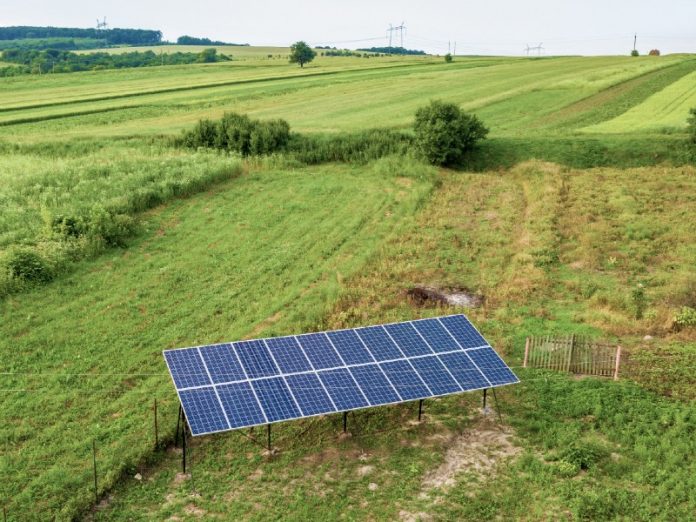 Image: bilanol, 123RF
The Beyond the Grid Fund for Africa (BGFA) programme has signed four further agreements with off-grid energy service companies in Burkina Faso, Liberia and Zambia to support the expansion and scale-up of minigrid connections and sales of high-quality solar home systems.
With these projects, the BGFA programme has now contracted ten projects supporting the establishment of more than 580,000 off-grid energy connections to provide energy access for people living in rural and peri-urban areas in Burkina Faso, Liberia and Zambia.
The minigrids that will be constructed to scale up off-grid energy access will serve as village hubs for increased income-generating activity through productive use of electricity, which will drive the creation of socio-economic welfare and increase the reliability of power supplies for people living in remote areas. The distributed solar home systems will provide a cleaner, safer, cheaper and more environmentally friendly alternative to candles and kerosene lamps, which are often used among low-income customers.
The funded companies will also help to improve the affordability of off-grid energy products. In the long term, increased energy access will lead to a higher standard of education and create numerous new employment opportunities in Burkina Faso, Liberia and Zambia.
"We are very happy to have signed our second project in Burkina Faso and to be starting our cooperation with ARESS Burkina Faso to scale up access to affordable off-grid solar home systems, benefiting up to 116,000 people in remote areas of the country," commented Aliona Fomenco, Investment Manager at Nefco.
Four funded companies improving energy access
These four newest projects have been signed with ARESS Burkina Faso, Energicity Corporation in Liberia, Power Corner Zambia Ltd and ENGIE Energy Access Zambia. Both companies in Zambia are part of the ENGIE Afrique SA group, but form separate subsidiaries. The total value of these contracts is approximately €8 million (~$8.3m) and the total project budgets a minimum of about €16m (~$16.6m).
ARESS Burkina Faso, a company providing solar home systems in remote areas of Burkina Faso, has been present since 2018. It also has three other subsidiaries in Benin, Senegal and Togo. With the BGFA funding, ARESS Burkina Faso will scale up its current business activities in Burkina Faso using a pay-as-you-go business approach over a four-year period. The company plans to establish more than 20,000 new energy service subscriptions, including residential energy needs such as lighting, mobile phone charging, TV and fridges, and customised kits for business and institutional uses. The project will provide clean energy and lighting to up to 19,000 new households and approximately 2,000 businesses.
Energicity is a US-based company that builds and operates solar-powered minigrids for off-grid communities with more than 100 households, targeting customers using up to 1,000Wh/day. The company currently has 30 operational sites in Sierra Leone and is developing 27 minigrids in Benin.
With the support from BGFA, Energicity will establish a local subsidiary in Liberia for the development and operation of minigrids to serve low-income customers in remote areas in the country. The plan is to develop up to 30 solar-based minigrids over a four-year period, leveraging the company's methods for working with local materials and artisans for the construction. Energicity's implemented minigrids in Liberia will result in the establishment of over 4,100 residential, commercial and institutional energy service connections.
Power Corner Zambia was established in 2018 and has implemented a pilot project that has been operational since May 2019, serving 195 connections in Chitandika Village in the Eastern Province of Zambia. With the financing from BGFA, the subsidiary will scale up its business operations in the country and it plans to develop 11 solar-based minigrids with a capacity of 100kW each by the end of 2026.
The minigrids will utilise a cloud-based smart application. This will allow for real-time payments using mobile money, provide service delivery for the customers and monitor consumption. The implemented minigrids will generate over 3,200 connections for households, resulting in energy access for over 16,000 people.
ENGIE Energy Access Zambia began delivering off-grid solar home systems to Zambia in 2017, initially under the name Fenix International. With this new BGFA funding, ENGIE Energy Access Zambia will further scale up its activities by providing up to 296,000 households with clean energy, benefiting a further 1.5 million people in Zambia.
Gillian-Alexandre Huart, Engie Energy Access CEO said the two signed projects with BGFA through their subsidiaries Power Corner Zambia and ENGIE Energy Access Zambia demonstrate the company's overall commitment to deploy both minigrid and solar home system solutions in Zambia. "Thanks to our inclusive 'Access-to-Energy' approach, the minigrid installations will increase productivity in the selected remote areas and support villagers in growing their economic activity, contribute to less urban migration and empower women.
The solar home systems project will improve the affordability of individual solar kits. Our projects will benefit up to 312,000 households in Zambia. This is a major boost for the country in providing clean and affordable energy to the population," explained Huart.
Kari Hämekoski, Senior Programme Manager at Nefco said they are happy to continue their cooperation with ENGIE Energy Access, which, through its further business scale-up and estimated new energy service subscriptions from both awarded projects, Power Corner Zambia and ENGIE Energy Access, will be able to benefit some 1.56 million people and have a large impact for the remote communities in Zambia.
The Beyond the Grid Fund for Africa has so far contracted ten projects from the first funding round, which was opened in autumn 2020 in Burkina Faso, Liberia and Zambia (BGFA1), and further projects are under negotiation.
The second and third founding rounds opened in spring 2021 in Mozambique (BGFA2) and Uganda (BGFA3) respectively. A fourth funding round (BGFA4) was opened in the Democratic Republic of the Congo on 21 June 2022 and applications can be submitted through the online system until 29 August 2022.