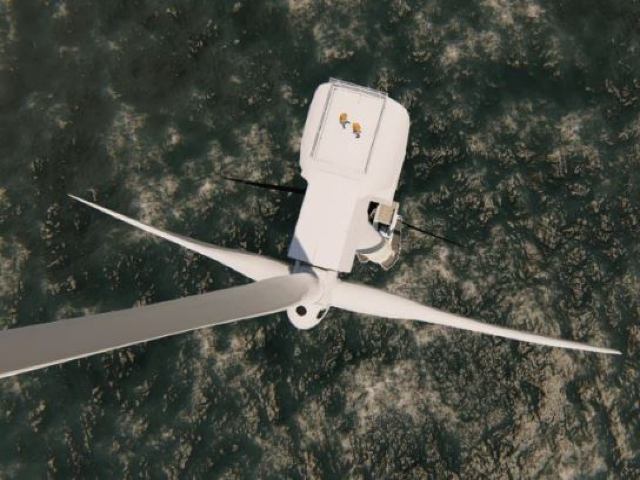 Image credit: Global Wind Energy Council
The offshore wind industry can expect to enter an era of dramatic growth as governments seek to improve energy security, affordability and net zero. However, supply chain constraints must be urgently addressed to ensure governments don't miss out on the opportunities presented by the burgeoning sector.
These are key findings in the latest report from the Global Wind Energy Council (GWEC) released at the United Nations Ocean Conference in Lisbon, Portugal.
According to the report, 21.1GW of new offshore wind capacity was connected to the grid in 2021 and as governments set more ambitious net zero targets, more record-breaking years are likely from 2025 onwards.
GWEC's outlook suggests that 260GW of new offshore wind capacity could be added in 2022-2030, bringing total global offshore wind installations to 316GW by the end of this decade.
However, in order to maximise the opportunities presented by offshore wind, a "well-functioning global supply chain that is able to scale up rapidly over the next decade to meet growth" is essential, according to the report.
Currently, inflation, commodity, and logistics costs, as well as uneven demand growth are proving a threat to the supply chain and must be mitigated.
The report calls for public-private collaboration, streamlined licensing processes, efficient procurement schemes and sustainable pricing mechanisms to mitigate some of the threats to the industry.
Ulrik Stridbæk, vice president, head of regulatory affairs, Ørsted, stated: "The global offshore wind industry is at a critical inflection point. On one hand, we see political ambitions increase exponentially. But on the other hand, the industry is facing increasing costs and disrupted supply chains, jeopardising its long term ability to realise these targets.
"GWEC's Global Offshore Wind Report is a crucial moment to take stock and convene the industry to discuss how to overcome these challenges and unlock the investments needed for offshore wind to play its part in keeping 1.5 degrees alive."
Key report findings
• China contributed 80% of new offshore installations in 2021, leading offshore wind for the fourth year in a row
• By the end of 2022 Asia will replace Europe as the world's largest offshore market
• The volume of annual offshore wind installations is expected to more than double from 21.1GW in 2021 to 54.9GW in 2031
• Floating offshore wind has now passed the demonstration stage and entered the pre-commercial phase
• The energy crisis and the Russian invasion of Ukraine has seen governments further raise their offshore wind targets
Ben Backwell, GWEC CEO said in a statement: "It has been an astonishing year for the offshore wind sector. Governments across the world are now recognising the once in a lifetime opportunity that offshore wind represents to deliver secure, affordable and clean energy while fostering industrial development and job creation.
"Now we need to work to rapidly implement targets and ambitions, while building a healthy and 'fit for growth' global supply chain."