Geothermal capacity growth has now shifted to Asian markets from North America and Western Europe which are expected to experience a gradual slowdown in geothermal capacity additions, according to Fitch Solutions.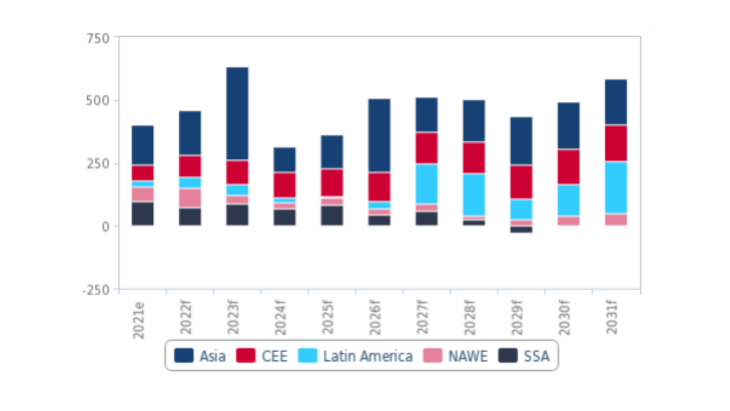 In a report, Fitch said it expects investments in North America and Western Europe to go to cheaper wind and solar projects.
Asia, meanwhile, still has significant untapped geothermal potential led by Indonesia, the Philippines, and New Zealand, all of which are located in the Pacific Ring of Fire, which is the world's most active geothermal resource region.
"As efforts toward climate neutrality in Asia ramp up through the implementation of renewables over the coming years, we expect that geothermal power will be used to provide renewable power for communities in markets with significant potential," Fitch said.
Fitch added that Indonesia dominates the project pipeline in the global geothermal power, with 10 out of 41 projects registered, bringing the total capacity to 1.2 gigawatts, citing its Key Projects Database. These are expected to come online before 2026.