The UK's first industrial scale carbon capture and usage plant has been officially opened by Tata Chemicals Europe in Northwich, Cheshire.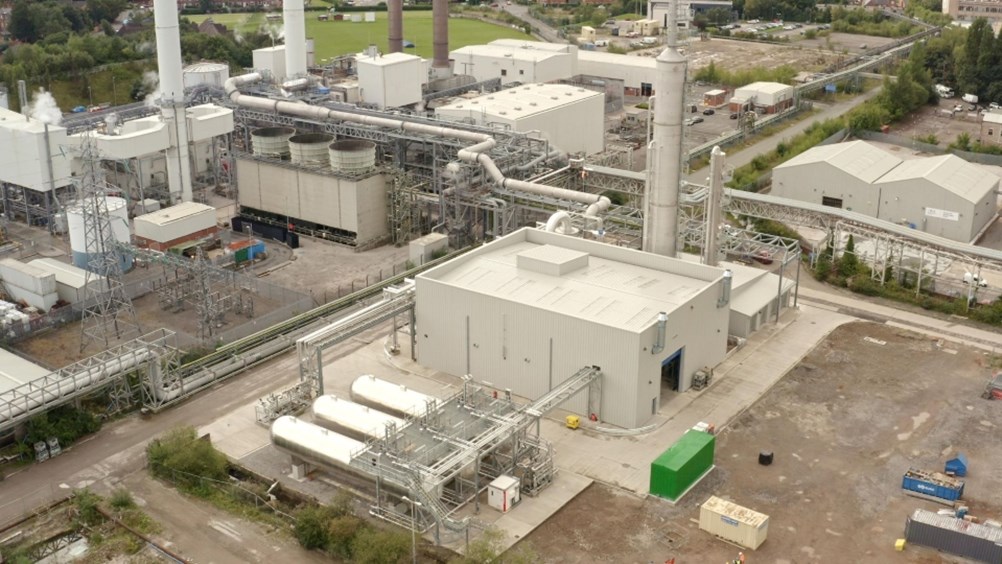 UK's first industrial scale carbon capture and usage plant in Northwich, Cheshire - TCE
The £20m plant is expected to capture 40,000 tonnes of carbon dioxide each year, which will reduce TCE's carbon emissions by over 10 per cent.
In what is claimed to be a world-first, carbon dioxide captured from energy generation emissions will be purified to food and pharmaceutical grade and used as a raw material in the manufacture of sodium bicarbonate (Ecokarb). According to TCE, this process is patented in the UK with further patents pending globally.
The carbon capture plant, supported with a £4.2m grant through the Department of Business, Energy and Industrial Strategy's Energy Innovation Programme, will see TCE make net zero sodium bicarbonate and one of the lowest carbon footprint sodium carbonate products in the world.
In a statement, Martin Ashcroft, managing director of TCE , said: "The completion of the carbon capture and utilisation demonstration plant enables us to reduce our carbon emissions, whilst securing our supply of high purity carbon dioxide, a critical raw material, helping us to grow the export of our pharmaceutical grade products across the world.
"With the support of our parent company, Tata Chemicals, and BEIS, we have been able to deliver this hugely innovative project, enabling our UK operations to take a major step in our carbon emissions reduction journey. Since 2000 we've reduced our carbon intensity by 50 per cent and have a clear roadmap to reduce this by 80 per cent by 2030."
He continued: "This project is a great example of business and government together rising to the challenge of decarbonising energy intensive industrial manufacturing. The innovation to create this unique process is a major step forwards in the green industrial revolution and has been recognised by the award of a UK patent and patents pending in key territories across the world for the process."