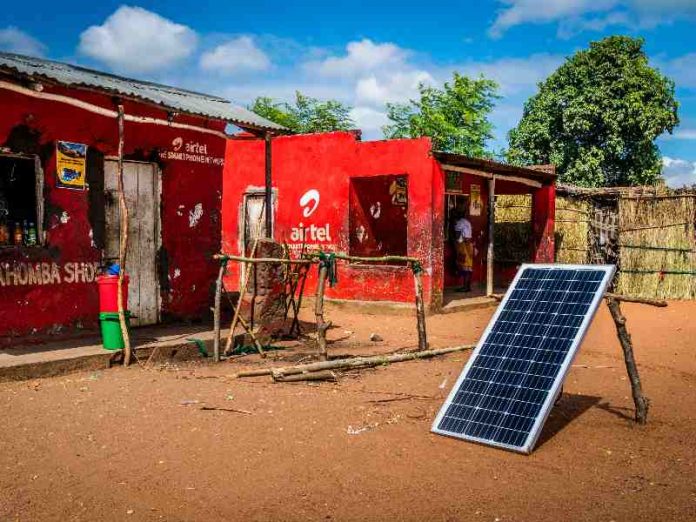 Image credit: Symbiotics

British International Investment (BII), the UK's development finance institution (DFI), has subscribed to a $75 million Green Basket Bond arranged by Symbiotics, an emerging markets access platform and financial lender.
The green lending programme is structured to direct much-needed financing through Micro, Small and Medium Enterprise Development (MSEME) banks to support small-scale green projects across Africa, South Asia and Southeast Asia.
BII and Symbiotics have partnered on this innovative lending programme to help accelerate the origination and funding of green projects through MSME banks, particularly those requiring smaller ticket sizes than BII is mandated to fund directly. Loans provided through the basket bond to local MSME banks will unlock capital for existing small-scale green projects such as rooftop solar/off-grid electricity, sustainable agriculture, energy-efficient appliances, energy efficiency improvements, electric vehicles and more.
To further drive impact, BII is providing an additional ~$520,000 through its technical assistance (TA) facility which will be managed by Symbiotics' provider Symbiotics Association for Sustainable Development (SASD). The TA facility will support these MSME banks to develop their green financing capabilities by enhancing their ability to identify and manage green assets.
This dynamic investment instrument is the first of its kind issued in BII's markets – covering the African continent, India, Pakistan, Bangladesh, Sri Lanka, Nepal, Indonesia, Philippines, Vietnam, Cambodia and Laos. It is designed with an ambition to attract increased climate investment that funds green projects and sustainable practices, in addition to reducing greenhouse gas emissions and increasing access to clean energy.
The success of such a green lending programme will serve as a proof of concept to other investors, bolstered by BII's 74-year track record as an impact investor, along with Symbiotics' expertise as an asset manager with an extensive relationship network. It will demonstrate the viability of this alternative investment instrument and attract increased capital from investors seeking to develop and scale climate finance across Africa and Asia.
Daniel Schriber, Head of Investments at Symbiotics, said: "This innovative programme will increase the awareness of climate finance in emerging markets and support financial institutions in further developing and managing their green product range."
This Green Basket Bond issuance contributes to the United Nations Sustainable Development Goals (SDGs 7) on Affordable and Clean Energy and 13 on Climate Action.