China will maintain its dominant position in the wind sector and is expected to add 365 gigawatts (GW) of new wind capacity in the coming decade, according to Fitch Solutions.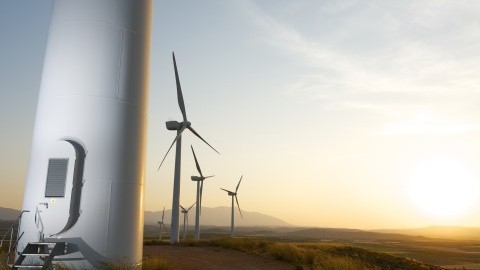 In a report, it said that China will add 40GW of wind capacity annually on average.
The growth of onshore technology in the country will be backed by the government's plan to increase its desert renewables project to 450GW from 400GW, with the first phase starting construction with 100GW of wind-solar hybrid developments.
Fitch said the programme, which is targeted at the Gobi Desert in Western Mainland China, is scheduled to be 50% completed by 2025.
"Additionally, Mainland China's most rapidly evolving renewables segment is the offshore wind sub-sector. We expect over 60GW to come online over the forecast period with several large projects taking shape," it said.
Aside from China, Fitch also said that other outperforming Asian markets such as India, Vietnam, and South Korea, are expected to experience robust development in the wind sector as they are aiming to develop large scale offshore wind programmes that account for almost all the wind projects pipelines.