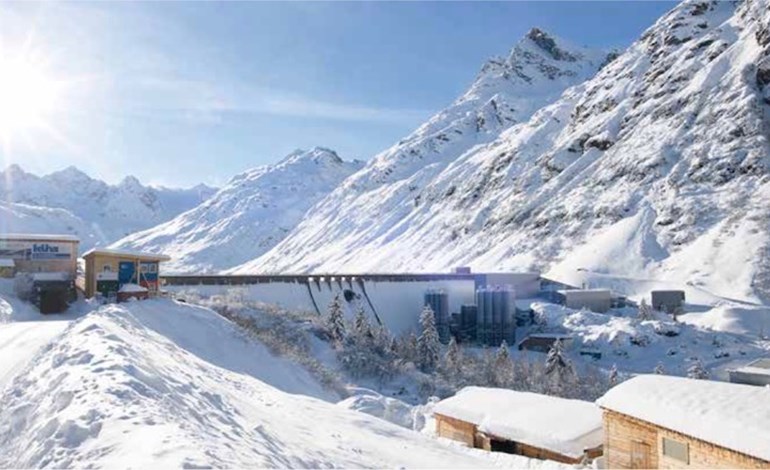 EnBW and Vorarlberger Illwerke have opened the 360MW Obervermunt 2 pumped hydro storage plant in Austria.
The project in Montafon took four-and-a-half years to build and has two turbines and two pumps.
Obervermunt 2 uses existing water reservoirs, Lake Silvretta and Lake Vermunt, which also continue to be used by the 36MW storage power plant Obervermunt 1 built in the 1940s.
The cavern power plant is 33 metres high, 123 metres long and 25 metres wide and is located at the end of an 800-metre-long tunnel inside the Silvretta Massif.
The cavern is the starting point of the about 3km-long underground Silvretta gallery and part of a complex tunnel and gallery system up to Lake Silvretta at Bielerhohe, EnBW said.
EnBW chief technical officer Hans-Josef Zimmer said: "Together with our partner of many years we are happy about the successful completion of the project.
"Given the significance of storage technologies for system stability and security of supply, they will continue to be an integral part of the energy supply in Europe in the future.
"This applies to pumped storage power plants as well as, increasingly, the new storage technologies.
"With Obervermunt 2 we are once again considerably expanding our pumped storage capacities and can now store even more electricity from renewable sources, such as wind and solar energy.
"This is another important step for us towards making the Energiewende a reality."