A green hydrogen production plant is set to be built at Bath University's new Institute for Advanced Automotive Propulsion Systems (IAAPS) site.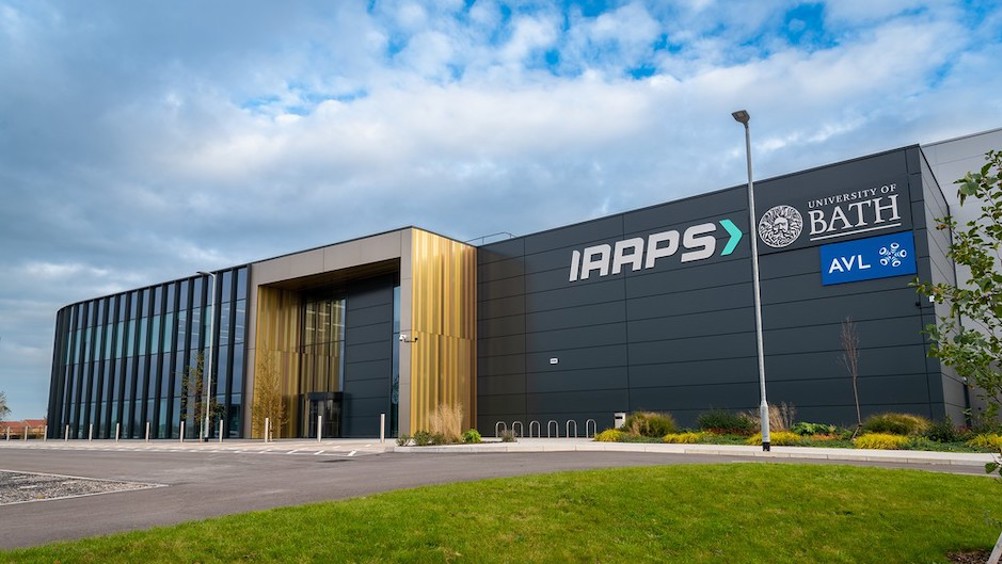 The new IAAPS research facility will add a Green Hydrogen production and storage capability in 2023 - Image credit: Bath University
The IAAPS research facility, located at the Bristol and Bath Science Park, becomes operational this summer with the new hydrogen production and storage facility to follow in spring 2023.
The hydrogen facility has been made possible due to a successful £2.5m bid to the UK Research Partnership Innovation Fund (RPIF) and will allow IAAPS to sustainably produce the gas for its research and testing work.
It aims to address several key objectives for IAAPS. These include decarbonising the energy used on site, and supporting research into sustainable propulsion technologies with the use of hydrogen as an alternative green energy to achieve net zero targets in sectors such as aviation, marine, off-highway and heavy-duty transport.
The Green Hydrogen Plant also aims to act as a regional and national demonstrator for local green energy generation and use, as well as a catalyst for the adoption of hydrogen across a wide range of applications.
Forming the basis of a regional H2 and Sustainable Transport Acceleration Hub, over 30 cross-sector partners will work with the facility to stimulate green growth in the region.
Professor Chris Brace, academic director, IAAPS said that by working with a diverse range of organisations including industry leaders, academics and SMEs, the IAAPS is 'setting the pace' in adoption of net zero technology by a broader range of stakeholders.
"The IAAPS team boasts a strong track record of delivering impactful research with real-world application, and I am confident that the Green Hydrogen facility is not only an important expansion of our remit and R&I portfolio, but also brings value to the industry as a whole and significantly advances the technologies needed to transition to a net zero society and economy," he said.
This news follows the recent announcement that Bath's Professor Tim Mays will become one of two UK Hydrogen Research Co-ordinators set to establish national Centres of Excellence over the next six months, aimed at tackling research challenges blocking wider use of green hydrogen in the UK.
The successful proposal for the development of the new production facility was supported by Research and Innovation Services.