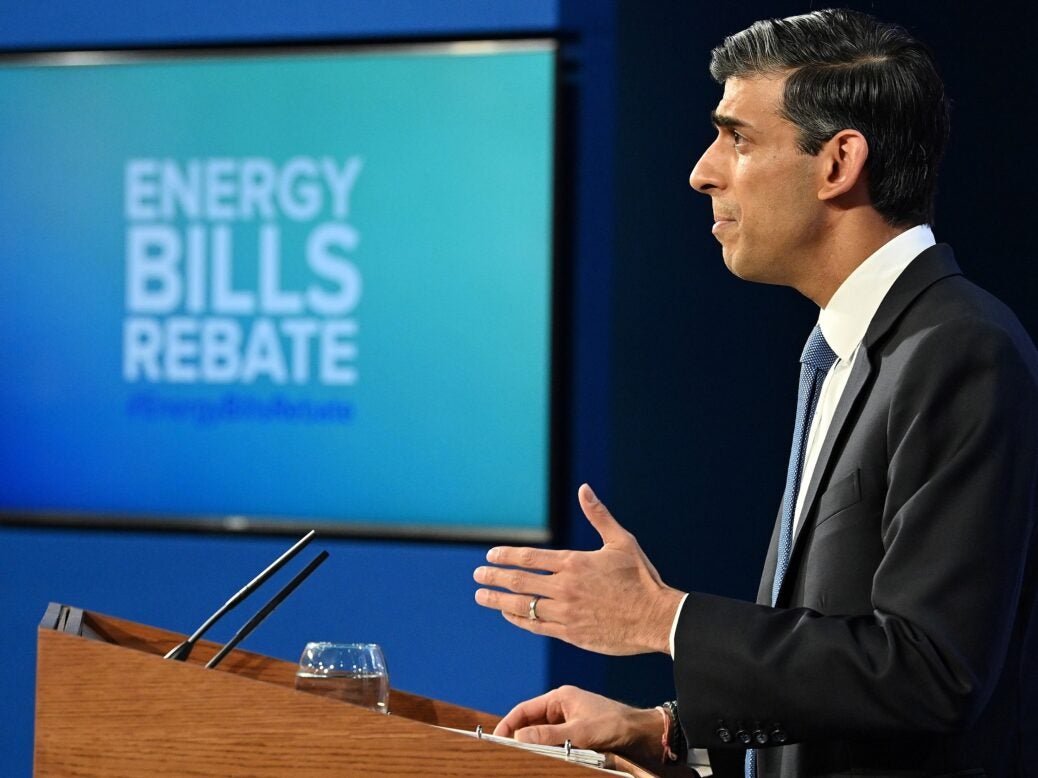 UK chancellor Rishi Sunak has already introduced a deferred payment scheme to temporarily ease some energy costs, but rising bills have maintained pressure on the government to increase its interventions in the energy market. Credit: Credit: WPA Pool/Pool/Getty Images News via Getty Images.
The CEO of UK energy regulator Ofgem has told lawmakers that its energy price cap will rise by approximately 42% in October.
The price cap currently sits at approximately £1,971 per month. From October, this would rise to "in the region of £2,800", by far the largest amount since the price cap's establishment in 2014. The cap changes twice per year, so the upcoming change reflects disruption resulting from the war in Ukraine. This will not change for six months.
In October 2021, the price cap rose by £139 to £1,277, less than half the estimated value one year later. In April 2022, this rose to £1,922 per year. Rapid energy price rises have contributed to a general rise in the cost of living in the UK. This has pushed approximately 6.5 million households towards poverty, with the cap rise expected to push this up to 12 million. These economic pressures have led to frequent calls on the UK Government to act.
Ofgem CEO Jonathan Brearley told a committee of lawmakers his estimates of the upcoming price cap rise on Tuesday. He said: "Later today I will be writing to the chancellor to give him our latest estimates of the price cap uplift. This is uncertain, we are only part way through the price cap window, but we are expecting a price cap in October in the region of £2,800.
"The price rises are genuinely a once in a generation event, at a rate not seen since the 1970s. We need the government to step in."
Earlier this year, the UK Government establishing a mandatory deferred payment system for energy bills. However, the temporary and relatively small nature of this relief has left many close to poverty.
The opposition has proposed a "windfall tax" on the profits of large oil and gas companies, creating public money to relieve the hardest-hit households. This remains unpopular with the industry, and while initially unpopular with the government, the UK chancellor has refused to rule out the move.
In recent consultations over possible changes to the energy system, Ofgem suggested adjusting energy price caps twice as frequently. This has itself attracted criticism from consumer rights champions, who say that this would "sell consumers down the river".