With charging anxiety stifling the growth of electric vehicles what's needed is flexible 'soft' infrastructure that also makes use of their battery writes Cranfield University's Dr Ali Peralta.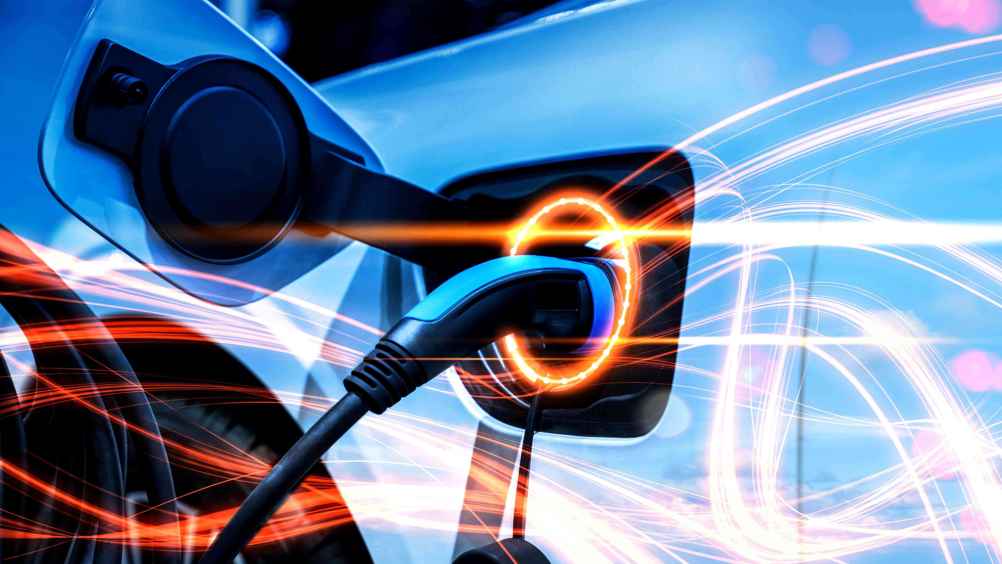 stock.adobe.com
'Charging anxiety' is still with us, blocking the rate of growth and viability of electric vehicles (EVs). With the 2030 deadline looming, the growth in EV sales is accelerating — up to 11.5% of all new car sales in 2021 — but concerns over the limitations of the infrastructure and the effect on public perceptions remain.
Making the transition is a classic chicken and egg situation: not worth the investment until there's a critical mass of users. Even when EVs have become the norm, there is still going to be an imperative need for a different kind of infrastructure than we're used to, not one solely based around consumers pulling into energy stations. Sharing and not just consumption.
So, we need to be clear on how this world is going to work. How to make the best use possible of the existing infrastructure: where the electric charging points are or easily can be (homes, workplaces, public car parks etc). And, importantly, how those places can be linked to renewable energy sites, solar panelling in particular. In other words, a network that also makes use of the battery capacity of the EVs, acting as a part of the storage and transmission network in themselves. All of this would create a more flexible 'soft' infrastructure for a world of electrified transport.
What's needed in practice is data on real-world demand, the where and when. EVs are another example of the potential for 'Mobility as a Service' (MaaS), the use of data analysis and modelling to allow the different stakeholders — local authorities, energy providers (DNOs, the distributed network operators) and transport users — to work together more efficiently and on the basis of new kinds of business models.
Work at Cranfield is creating the data simulations and kinds of analysis that will make this possible. In principle, anonymised mobile phone data will be a rich source of insights into what the transport landscape in specific areas looks like, who's going where, distances travelled and locations where cars are actually being left: the opportunities for charging, as well as opportunities for EVs to feed in their excess charge into the system for others to use, and to act as batteries for downloading charge from local solar power generation.
This detailed picture can be used to inform transport strategy and investment in local government and support ways in which their local populations can be encouraged to make 'better' choices in terms of environmental impact. It also means the electricity DNOs, the businesses, can incentivise EV users and influence behaviours and types of usage: how they interact with the system and call on electricity supplies. They can provide discounts for charging at lower-demand times or in particular places; they can also offer pay-back schemes for EV users who are giving back their unneeded battery charge. A simple smartphone app will be able to do all the work, setting out the best, most cost-effective and sustainable options.
In this way, personal mobility and car driving become something more conscious and active, empowering consumers and facilitating their transition into 'pro-sumers' – those who are part of a community of electricity users and sharers, not just straight consumers. MaaS is still at the pilot stage via different packages of research and pilot schemes around the UK. Our work on modelling and algorithms for incentivising EV users is expected to lead to actionable insights in 2023. But early evidence suggests that these kinds of data-enhanced transport initiatives will be best run through a partnership between the public and private sectors. Bodies like local authorities can set the ground rules to ensure a focus on sustainability and good social impact, and outsource the work to private providers like the DNOs to deliver.
Making the transition to EVs is going to mean more than a change in decisions over which cars to purchase, it means a massive shift in everyday behaviours. And that means a real chance to re-shape attitudes to personal transport towards a far more sustainable and workable approach, reducing the strain on what's going to be an increasingly stretched electricity generation system.