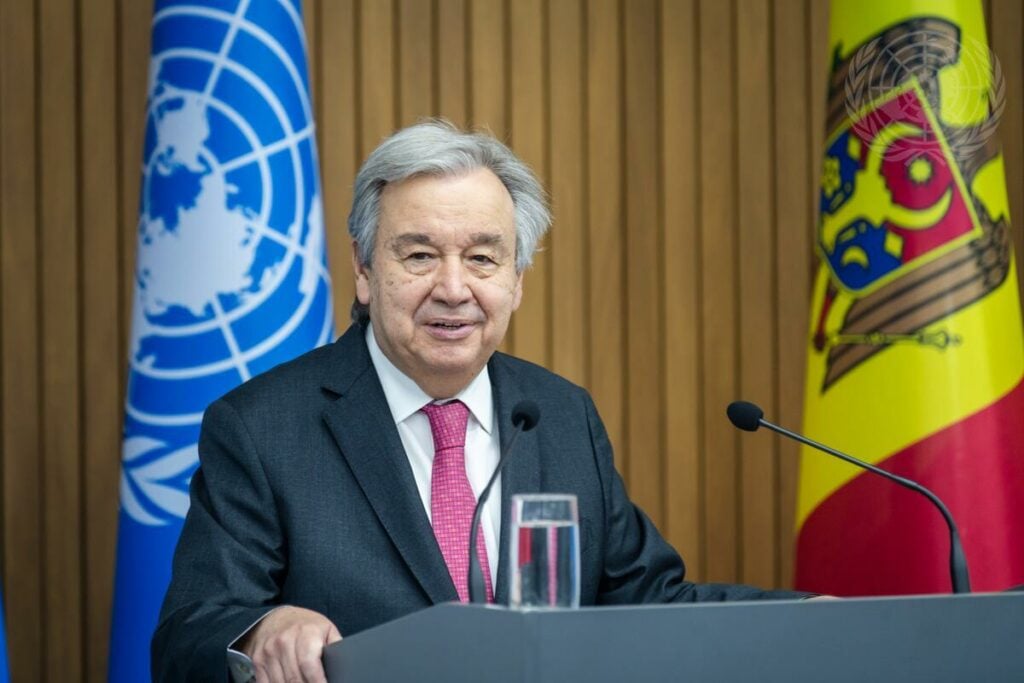 Secretary-General António Guterres said combating climate change should be a major global peace project of the 21st Century. Image: UN.

As the global climate crisis unfolds, António Guterres, secretary-general of the UN, has highlighted the crucial role battery storage can play in tackling it.
Guterres issued a stark warning yesterday concerning the "dismal litany of humanity's failure to tackle climate disruption" in a speech in which he set out "five critical actions to jumpstart the renewable energy transition".
Speaking at the launch of the World Meteorological Organisation's State of the Global Climate 2021 Report, Guterres described the global energy system as "broken" and "bringing us ever closer to climate catastrophe". He called on the world to "end fossil fuel pollution and accelerate the renewable energy transition, before we incinerate our only home".
Guterres proposed five critical actions to jump-start the renewable energy transition. The first of these was treating renewable technologies such as battery energy storage systems (BESS) as "essential and freely-available global public goods" by "removing obstacles to knowledge sharing and technological transfer", including intellectual property constraints.
"Storing renewable electricity is often cited as the greatest barrier to the clean energy transition," said Guterres as he called for a global coalition on battery storage to fast-track innovation and deployment.
The speech was delivered on the same day the European Union published its draft proposal for RePower EU, its plan to reduce and then end dependence on fossil fuels imported from Russia. The plan includes some mention of energy storage, but has stopped far short of the coherent strategy and deployment targets many had hoped for.