India's national policy thinktank NITI Aayog has proposed a battery swapping policy to drive large scale electric vehicle (EV) adoption.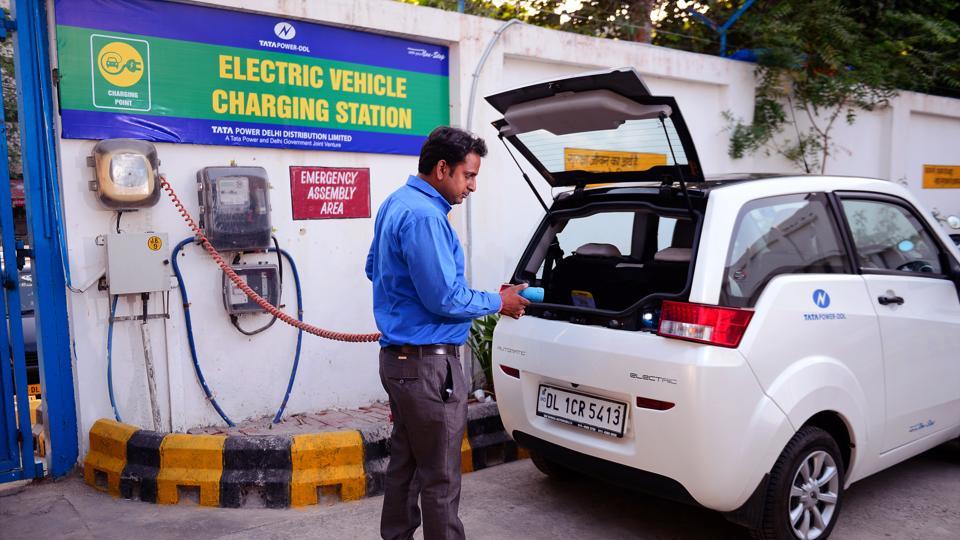 With e-mobility in India led by two wheeler and three wheeler vehicles, battery swapping or 'battery as a service' offers advantages over recharging with the units smaller and thus easier to swap compared to larger vehicles, although solutions are emerging in this segment also.
These include a shorter vehicle down time of minutes for battery swapping compared with a current three to four hour charging time, lower space requirements as battery swapping can be stacked rather than spread out as in a charging station and the need for lower capacity and thus smaller and more easily manageable batteries.
Approximately three-quarters of private vehicles in India are two-wheelers, while three-wheelers are key for public and freight transport. At the fleet transport level both types are already cost competitive with their traditional engine equivalents and thus offer maximum potential for EV penetration, according to the policy document.
Battery swapping is still nascent in India but gaining ground, especially for commercial and fleet operations, with a limited number of battery swapping service providers. The overall vision of the policy is to catalyse the large-scale adoption of EVs by improving efficient and effective use of scarce resources, i.e. public funds, land and raw materials for advanced cell batteries, for the delivery of customer-centric services.
The proposed policy addresses key technical, regulatory, institutional and financing challenges including minimum technical and operational requirements and an institutional framework. It is addressed primarily to the two and three wheeler markets but also could be extended to other segments.
Among the requirements are that battery providers must demonstrate end-to-end compatibility between batteries and other components of the swapping ecosystem.
To ensure battery safety and security, swappable batteries will be equipped with features such as IoT-based battery monitoring and remote monitoring systems and immobilisation capabilities.
Batteries and battery swapping stations also will be equipped with a Unique Identification Number (UIN), with the battery swapping operator required to store the usage history and performance data for traceability across the lifecycle.
Regarding business models, the policy encourages collaborations and partnerships among battery providers, battery OEMs and other relevant partners such as insurance and financing, in order to lead to the formation of ecosystems capable of delivering integrated services to end users.
In terms of the rollout of battery swapping networks, the proposal is that cities with a population greater than 4 million should be prioritised in the first phase, extending to all other major cities and those with populations greater than 500,000 in the second phase.
The draft policy is now up for comment by June 5, 2022.