Siemens Smart Infrastructure has supplied German grid operator EWE NETZ GmbH with Clean Air, its latest environmentally-friendly switchgear technology. The aim is to expedite EWE's transition to carbon neutrality.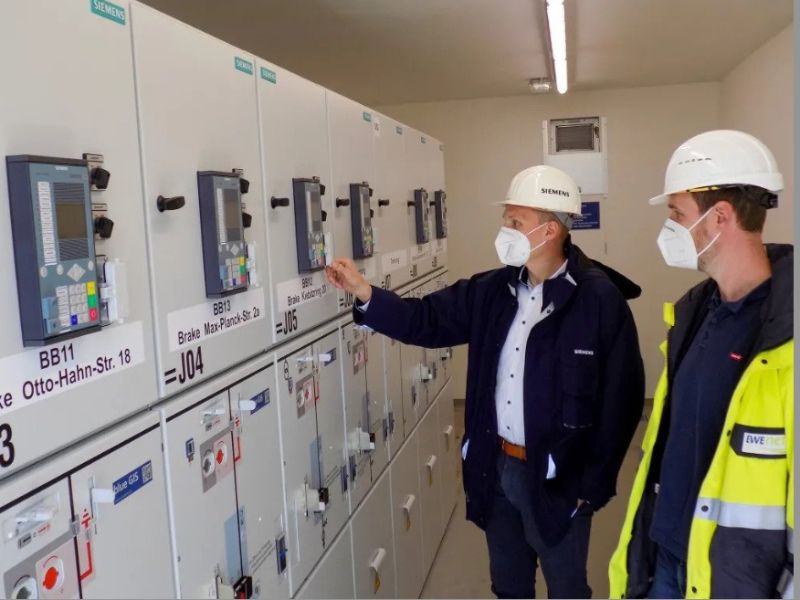 EWE NETZ has now completed a medium-voltage switchgear installation in Brake in the Wesermarsch region of Lower Saxony, Germany. This includes seven fluorine gas-free NXPLUS C 24 circuit-breaker panels from Siemens' green blue GIS portfolio.
This makes EWE NETZ one of the first grid operators in Germany to switch to the climate-friendly insulation gas Clean Air for an entire medium-voltage switchgear installation.
Torsten Maus, managing director of EWE NETZ, commented on the statement, "EWE wants to become climate-neutral by 2035. To achieve this [we are] investing in our infrastructure. The fluorine gas-free switchgear in Brake is one of the first of its kind in Germany and an important contribution to a sustainable and secure energy supply in our region."
Stephan May, CEO of the electrification and automation business unit at Siemens Smart Infrastructure added, "With our NXPLUS C 24 fluorine gas-free switchgear, we enable customers to achieve sustainable, economical and future-proof grid operations.
"By completely eliminating fluorinated gases, our customers are on the safe side with regard to potential future regulations. The Clean Air insulation gas we use consists exclusively of components found in ambient air."
With this upgrade, EWE NETZ is reportedly aiming to combine a high level of supply security with climate-neutral technology.
The Brake switchgear installation is part of the grid supplying electricity to approximately 90,000 inhabitants.