This comes as Europe seeks non-Russian LNG supply amidst the Putin-led conflict.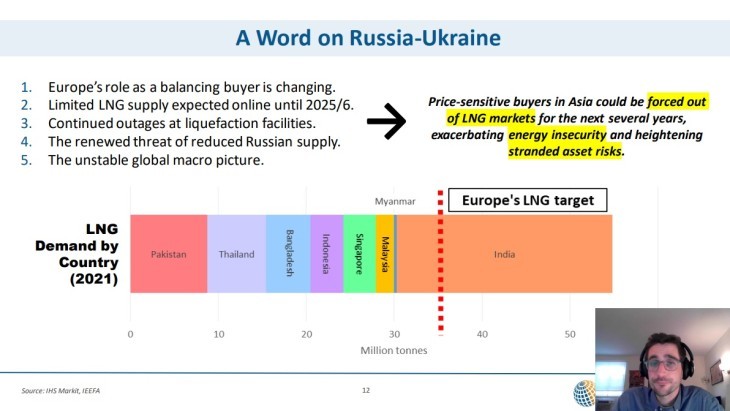 Europe could emerge as Asia's direct competitor in the liquefied natural gas (LNG) market as it looks to import from non-Russian LNG supply amidst the war in Ukraine, an analyst said.
Institute for Energy Economics and Financial Analysis (IEEFA) Energy Finance Analyst Sam Reynolds said Europe has historically played a "balancing role" as it buys excess cargoes that are unwanted in Asia.
This could now change as the European Commission targeted to import 50 billion cubic metres from sources outside of Russia by 2030.
"Europe is going to move from a balancing buyer to a direct competitor with customers in Asia," Reynolds said during the Asian Power Summit 2022.
"The liquefaction supply capacity that is expected to come online over and over the next couple of years is pretty slim. It's not really until the middle of the decade that we see significant new capacity supply capacity additions; and that means that Europe is going to have to pull volumes from elsewhere in the world, most likely from buyers that can't compete on price."
This competition for cargoes, he noted, could in effect force emerging Asian customers out of the market in the next years.
This will lead to the heightening of energy and security risks as well as stranded asset risks, Reynolds said.
He added this will also undermine growth projections, and create a potentially significant demand destruction amongst these customers.