The outcome of this weekend's French presidential election could make or break the chances of EU unanimity for a ban on Russian energy imports, with challenger Marine le Pen stating her opposition to an oil and gas embargo.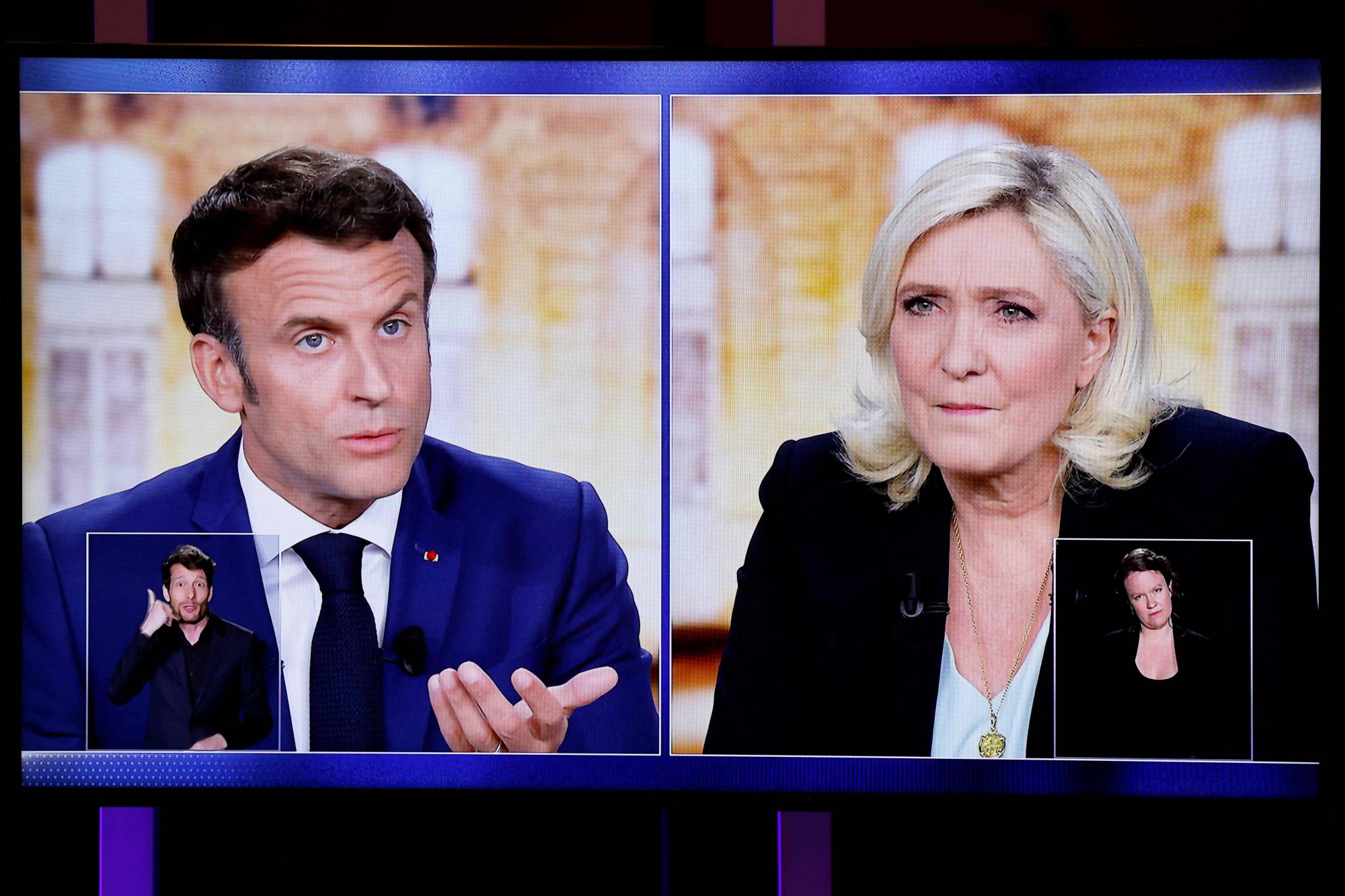 During a televised debate with incumbent president Emmanuel Macron on 20 April, Le Pen said she agreed with EU sanctions against oligarchs and banks.
"The only one sanction that I'm against is the oil and gas embargo. It's not the right way and will not actually harm Russia," said Le Pen, who has previously stated support for President Vladimir Putin and Russia's annexation of Crimea and Sevastopol.
"We cannot commit hara kiri with the hope of doing financial harm to Russia that will certainly sell its gas and oil to other countries," she said.
Le Pen said the EU may take decisions after the second round of France's presidential election on 24 April.
Formally, EU decisions on sanctions still have to be agreed unanimously by the bloc's 27 member countries. Although some member states, particularly in eastern Europe, are yet to be convinced by a ban on Russian oil and gas, any momentum towards an embargo would be enhanced by a Macron victory. His government chairs discussions of EU ministers until 1 July, and his economy minister Bruno Le Maire said earlier this month that the reality of the situation in Ukraine will "move things" towards an EU embargo on imports of Russian oil "in the coming weeks".
Still, achieving a bloc-wide oil embargo may prove difficult. While some countries, including Estonia today, have called for an EU-wide ban, German foreign minister Annalena Baerbock this week only signalled willingness to move towards fully halting Russian oil imports by the end of this year. Sanctions-sceptical Hungary has said it it is willing to look at proposals but has stopped short of endorsement, and Austria has also been recalcitrant on the subject.
Certain polls show over a 10 percentage point lead for Macron ahead of Le Pen. The centre-left leaders of Germany, Portugal and Spain today called for French voters not to choose Le Pen, via an editorial in several European newspapers, including France's Le Monde.