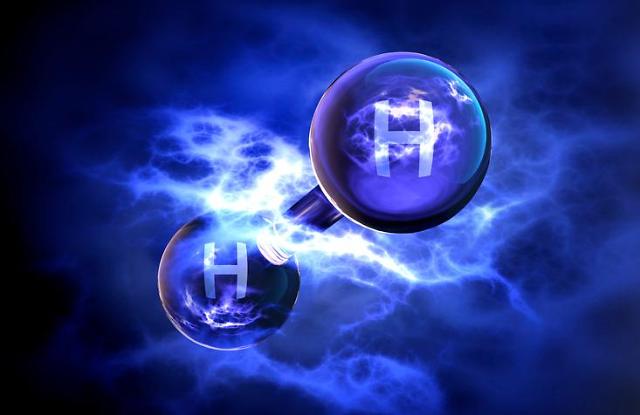 [Gettyimages Bank]
South Korean researchers have developed a non-metallic photocatalyst that can use sunlight to produce green hydrogen which does not emit any kind of greenhouse gases during the production process.
While the ordinary production process for hydrogen fuel requires some form of fossil fuel, green hydrogen solely relies on renewable energy generated by sunlight or wind. Photocatalysts absorb bright light to cause chemical reactions but they are mainly made of metallic materials and can damage the environment if they are not retrieved properly after use.
The National Research Foundation of Korea (NRF) said in a statement on April 18 that researchers from Inha University developed a high-performance non-metallic carbon nitride photocatalyst that has a new structural shape. The photocatalyst can use sunlight to break water down into hydrogen and oxygen. The light-sensitive catalyst is very cheap to manufacture and is non-toxic, NRF said.
Researchers found that by using an eco-friendly method of adding water and stream during the creation process of the carbon nitride photocatalyst, they were able to produce the device with about 12 times higher photocatalytic efficiency than conventional metallic catalysts. The newly-developed catalyst was also more stable and durable than conventional devices, NRF said.