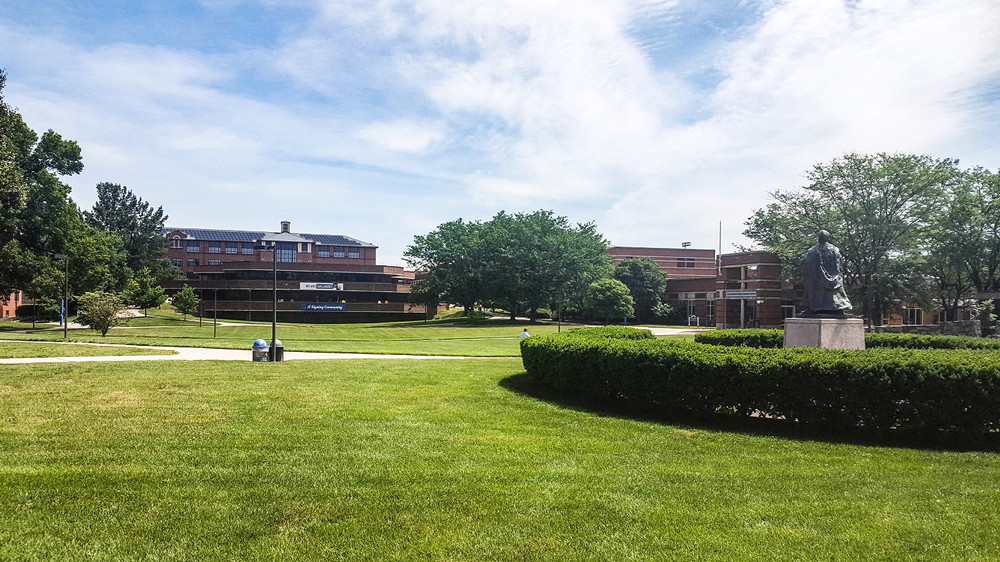 A rendering of solar panels on the roof of the Hall Memorial Building at Gallaudet University in Washington, D.C. (Courtesy: Scale Microgrid Solutions)

A Washington, D.C. university will install a microgrid on its campus in an effort to improve resilience, produce clean energy, and reduce its energy costs.
Scale Microgrid Solutions and Urban Ingenuity will develop the project for Gallaudet University, a leading institution for deaf and hard of hearing students. The project will feature 2.5 MW of solar PV panels on campus rooftops and parking garages, a 1.2 MW/2.5MWh lithium-ion battery energy storage system from Tesla, and a 4.5 MW combined cooling, heat, and power system.
The project is expected to go online by the fall of 2023.
The microgrid is intended to provide nearly all of Gallaudet's electricity needs during an outage, the parties said in a press release.
Solar arrays within the microgrid will allow around 1,500 small businesses and households to take advantage of the benefits of clean energy through D.C.'s community solar program. Potomac Electric Power Co. will track electricity produced by the microgrid's solar arrays and distributed throughout Gallaudet's campus for community solar credits.
Through this "virtual front of the meter" approach, the microgrid is expected to avoid the sort of extensive cabling typically required of grid-connected community solar projects.