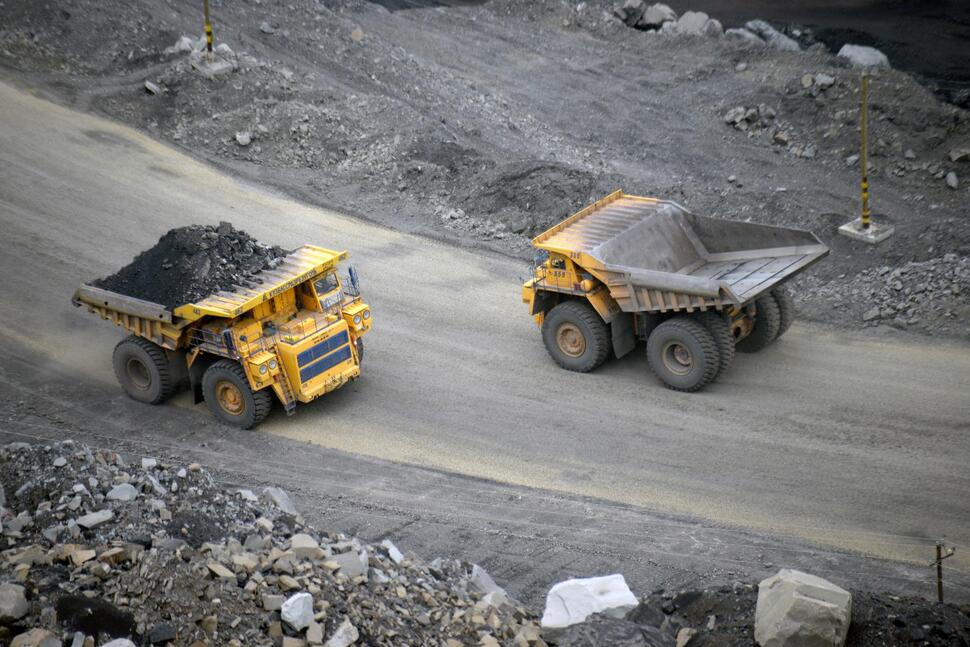 A loaded dump truck passes an empty truck as it carries away coal at the Kedrovsky open-pit coal mine in Kemerovo, Russia, on Tuesday, June 16, 2015. The EU announced last week that it would ban Russian coal imports in response to the war in Ukraine. (AP Photo/Phelan M. Ebenhack) THE ASSOCIATED PRESS
The European Union announced last week that it would ban Russian coal, the latest escalation in sanctions as the war in Ukraine drags on. It's the first swing Europe has taken against Russia's mammoth energy sector, though debate still rages on about whether to take the more drastic step of sanctioning oil and gas.
The move is designed to hit Russia in the pocket book, as it exports 4 billions euros ($4.4 billion) a year in coal to Europe. But when it comes to Europe's dependence on Russian fossil fuels, coal is just one drop in the bucket. According to Eurostat, the EU's official statistics office, only 6% of the EU's energy imports were solid fossil fuels, i.e. coal.
Almost half of that coal, admittedly, came from Russia. But it will be relatively easier to find new countries to buy coal from than new sources of gas or oil, says Kristine Berzina, head of geopolitics at the German Marshall Fund think tank. The next biggest suppliers of coal to Europe are the U.S., Australia, Poland and Colombia.
"Coal is small enough and the suppliers are diverse enough on the global stage that it is the first thing that Europe has been willing to do. It's the easiest, in a way," Berzina says.
The sanctions also fall in line with what the European Union was doing already. Coal imports plummeted almost 50% from 2014 to 2020 as the EU worked to meet climate change targets and transition to cleaner energy sources. Germany, the biggest importer of Russian coal in the EU, bought 5 million fewer tons of coal from Russia in 2020 than it did in 2019.
Still, banning coal will cause some pain in Europe, especially in Germany's steel industry. Reuters reported that Germany has even pressured the EU to delay the ban so that it won't take full effect for another four months, as opposed to the original plan of three months.
The next possible step – sanctions targeting Russian oil or gas – will bring more pain still, as Europe is already struggling with higher energy costs and record inflation. Natural gas is more commonly used to heat homes than coal, and 8.2% of households in the EU couldn't afford to adequately heat their home in 2020. But no matter what kind of fuel gets sanctioned, it's difficult for Europe to escape from its dependence on Russian energy.
"Russia has its hand all across the energy sector in Europe. Trying to get away from Russian coal or from Russian gas or from Russian anything means shifting to a different fuel, but Russia's going to have a share in that, too," says Berzina.