The facility will be the first CATL plant outside China.
A CATL plant in China. The production site in Germany will be the company's first outside China. (Photo courtesy of CATL)

EV battery maker CATL announced Wednesday that its plant in Thuringia, Germany had received approval for making 8 GWh cells per year. The company is installing equipment in order to complete the first batch of products this year.
The factory includes two plants, of which G1 is a plant used to assemble cells into modules and the G2 is set to make battery cells.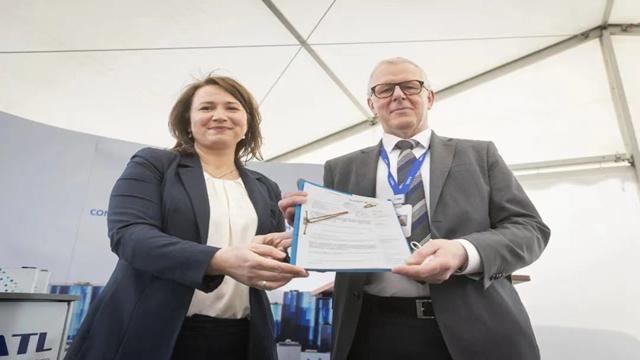 Anja Siegesmund, Minister of Environment, Energy and Nature Conservation of Thuringia, and Wolfgang Tiefensee, Minister of Economy of Thuringia, granted the permit to Matthias Zentgraf, co-president of CATL Europe.
Zentgraf claimed the plant is almost as complex as a chip factory, with strict requirements for clean rooms, technical cleanliness and constant humidity. In addition, to achieve sustainability, the solar panels on the roof of the buildings provide energy for the plant.
CATL Germany broke ground on this facility in 2019 and it is scheduled to start production by the end of 2022, providing 1,500 local jobs.
With a total investment of EUR 1.8 billion (USD 1.96 billion) and a planned capacity of 14 GWh, the company will provide 2,000 local jobs. Located in the center of Germany, the plant will offer products and services to German automakers and help with the EU's electrification and energy transition.