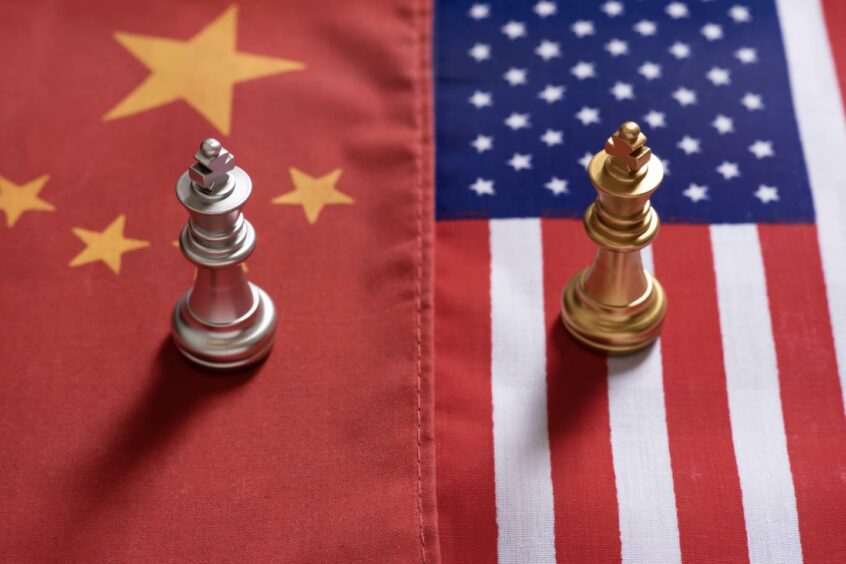 US-based Next Decade will supply China's ENN with 1.5 million tonnes per year (mtpy) of liquefied natural gas (LNG) for 20 years starting as early as 2026 from the proposed Rio Grande export project in Texas. Significantly, this is the fourth US-China LNG deal struck in the past two weeks.
Moreover, China-based buyers have lined up a combined 7.7 million tonnes of US LNG supply since 24 February.
Asian LNG buyers are racing to lock in long-term deals with US producers as potential Russian supply disruptions set up a summertime bidding war for the heating and power-plant fuel.
On Monday, a consortium including several Japanese companies signed an agreement with Sempra Energy that will allow them to buy output from a planned expansion of Sempra's Cameron LNG facility in Louisiana.
The deals come as global demand for the fuel is surging, stoked by Europe's efforts to transition away from Russian gas. US LNG flows have shifted away from Asia — usually the top destination — and toward Europe, a trend that's expected to intensify this summer as a tightening market forces the two continents to fight over every last molecule available on the spot market.
Yet, European countries have been reluctant to enter into long-term deals with US producers over concerns about the fuel's climate impacts. Germany, which recently announced it would build two new LNG import terminals to wean itself off Russian gas, has nevertheless resisted signing 10- or 20-year contracts, preferring to pay more for on-demand cargoes.
Asian buyers are taking the opposite approach — not only inking new supply deals but pumping billions of dollars into new gas infrastructure. The long-term agreements should give them an economic advantage; all of the recent deals involving US LNG have been indexed to the US benchmark Henry Hub, meaning that once the plants are in operation, buyers would be paying far below current spot market prices.
However, for price-sensitive LNG buyers in Asia, now is not the time to build new LNG import terminals, warned the latest study from the Institute for Energy Economics and Financial Analysis (IEEFA).
Nevertheless, China and Japan, the world's top LNG importers, are busy locking up new supplies as the market looks set to remain increasingly tight, especially with European demand expected to surge over the next decade.
Under the latest deal, Next Decade will supply LNG from the first two liquefaction trains at Rio Grande LNG with the first train expected to start commercial operations as early as 2026.
NextDecade aims to take a final investment decision (FID) on a minimum of two trains at the Rio Grande LNG export project in the second half of 2022, with FIDs for its remaining three trains to follow thereafter, assuming it can secure more buyers and the necessary financing, it said in a statement yesterday.
"We are pleased to announce this long-term LNG SPA with ENN, a premier Chinese energy company. As one of China's largest private companies, ENN is a major participant in China's energy market, and we look forward to a successful, long-term relationship with ENN," said Matt Schatzman, NextDecade's chairman and chief executive.
Zheng Hongtao, president of ENN Natural Gas Co., Ltd said, "this agreement secures additional volume for our LNG portfolio and helps ensure we can meet the growing demand for secure, flexible, and cleaner energy for our customers in the future. The signing of this SPA reflects ENN's goal of promoting the global energy transition and is of significance given RGLNG's low GHG emissions profile relative to other LNG supply sources. We look forward to working with NextDecade in the years to come."
As one of the largest private energy companies in China, ENN operates over 250 city gas projects nationwide, has yearly LNG distribution capacity over 10 billion cubic metres (cm), and runs the first large-scale private LNG terminal in China — Zhoushan LNG Terminal.
In 2021, ENN's total natural gas sales volume was 37.2 billion cm, making up about 10% of China's total natural gas consumption.