Enel subsidiary Gridspertise and Analog Devices are to develop new hardware and software products to advance the resiliency of smart grids.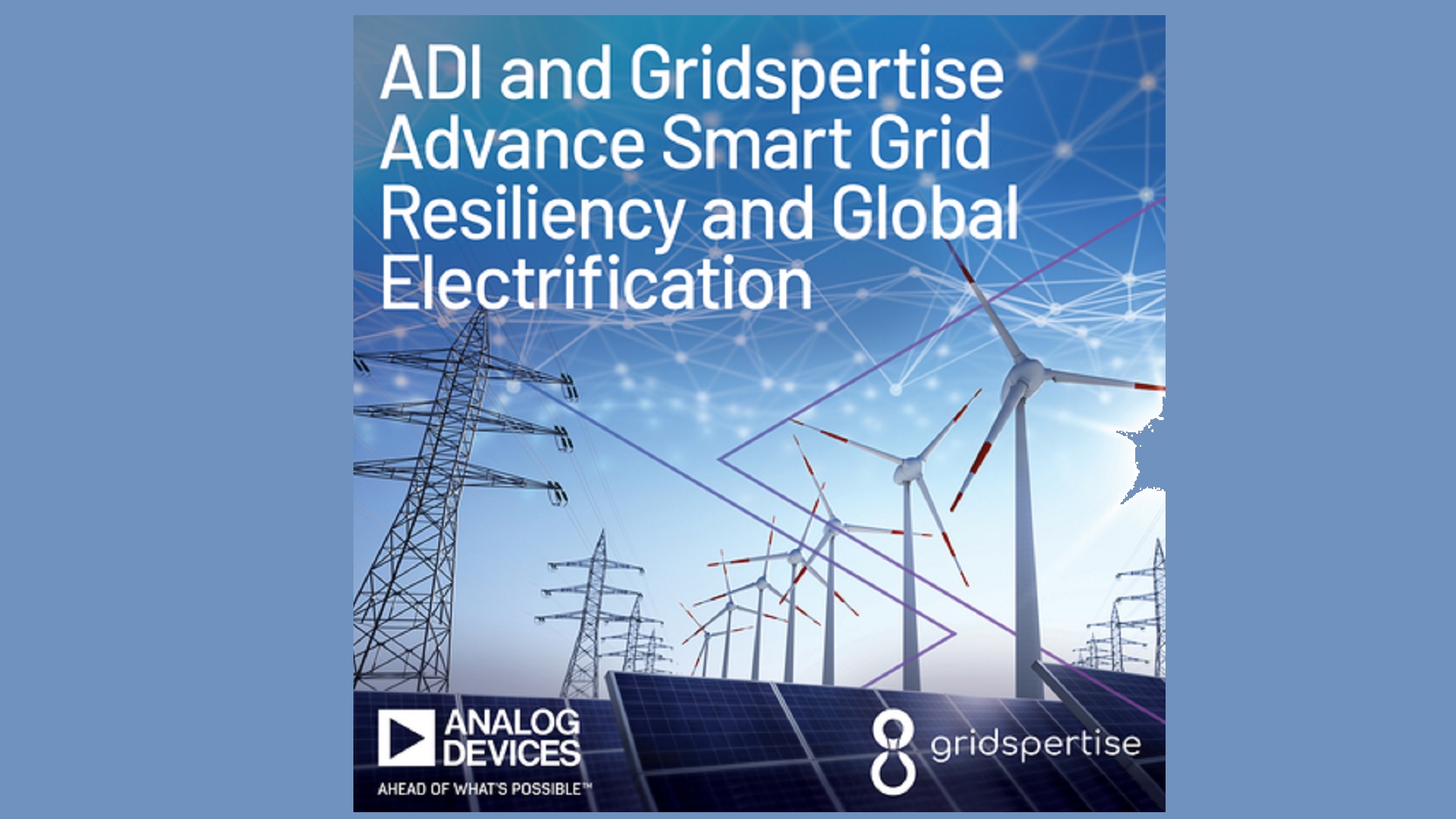 Specifically, the focus will be on distribution grid self-healing and adaptation in response to the significant changes in energy supply and demand as renewable energy sources are brought online.

The effort builds on a long term smart meters and grid digitalisation solutions collaboration between ADI and Enel over the last fifteen years.

Now, ADI is working with Gridspertise to deliver even more precise and accurate measurement and monitoring capabilities through real-time data, enabling faster response times and consequently enhanced grid reliability.

The technologies are suitable for the enhancement of legacy infrastructures of different geographies and life stage and do not require costly rebuilds. Also, they minimise the environmental impact of the assets, making digitalisation a key driver for more sustainable power distribution grids.

"Leveraging an open innovation approach, Gridspertise collaborates with key players from different sectors to industrialise and deliver the most advanced hardware and software solutions in the market for the digitalisation of power distribution grids," said Robert Denda, CEO of Gridspertise.

"We look forward to continuing offering the most up-to-date grid edge technologies that enable operators to better manage aggregated demand from residential and commercial buildings and support the future of the energy system in which our customers become prosumers."

Analog Devices' technologies already feature in Gridspertise's QEd – Quantum Edge device for the digitalisation of secondary substations. The solution fully virtualises the physical components of secondary substations, turning them into customizable edge applications, while enabling new use cases and improved management of key grid functionalities.

The collaboration is the second to be announced by Gridspertise, following an earlier one with Qualcomm Technologies, which also contributed to the QEd device.