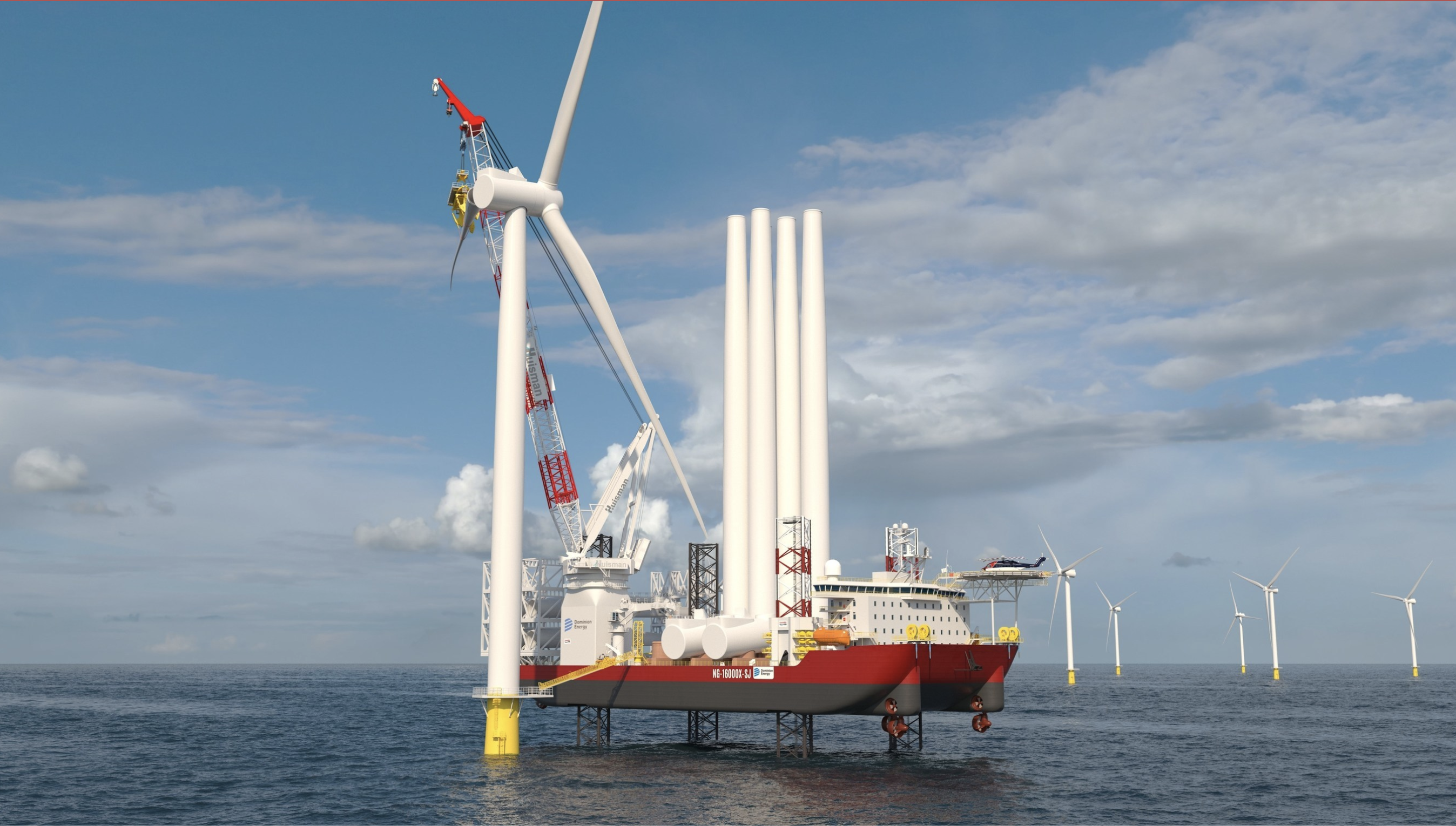 Dominion Energy, Ørsted and Eversource Reach Deal on Contract to Charter Offshore Wind Turbine Installation Vessel (Courtesy: Dominion Energy)

The U.S. needs 2,100 wind turbines, 6,800 miles of cable, 2,100 foundations, 58 crew transfer vessels, and up to 50,000 trained workers to meet the Biden administration's goal of 30 GW of offshore wind energy deployed by 2030.

The U.S. has enough planned offshore wind energy capacity to meet President Joe Biden's goal of developing 30 GW by 2030. But in order to actually build those projects, the U.S. needs to quickly ramp up its domestic supply chain, according to a new report.

The National Renewable Energy Laboratory released a supply chain roadmap for meeting U.S. offshore wind goals, in collaboration with the Business Network for Offshore Wind, and DNV, and overseen by the National Offshore Wind Research and Development Consortium.

Matt Shield, NREL's senior offshore wind analyst, said the offshore wind supply chain report is intended to "help the industry strategically plan" how to develop a domestic supply chain that supports development goals through "realistic pathways and enabling actions."

European suppliers will supply the U.S. offshore wind market in its early days, the report states, which could lead to bottlenecks and constraints. Meeting the needs of the U.S. offshore wind supply chain could create tens of thousands of jobs, however.

In the second phase of the report, NREL said it will develop supply chain scenarios that could be followed to achieve the goal of deploying 30 GW by 2030 and to identify realistic pathways.

Here are the U.S. offshore wind supply chain needs to develop 30 GW by 2030, by the numbers:

• 2,100 wind turbines and foundations
• 6,800 miles of cable
• 5-6 wind turbine installation vessels
• 4 cable lay vessels
• 10 transport vessels
• 58 crew transfer vessels
• 11 service operation vessels
• 2 scour protection installation vessels
• 12,300-49,000 trained workers

Port potential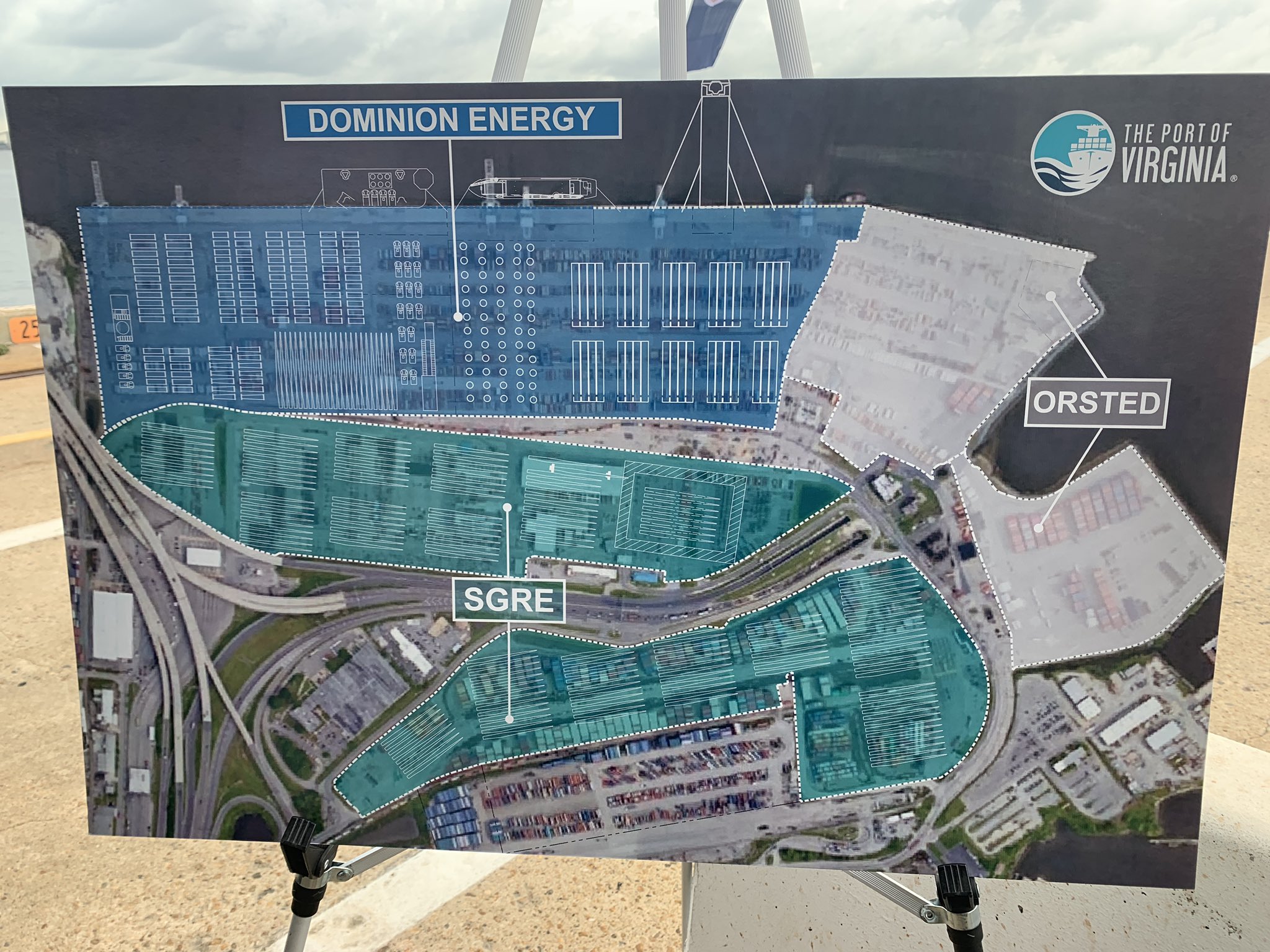 Siemens Gamesa will join Dominion Energy and Orsted in developing an offshore wind manufacturing hub at the Port of Virginia in Portsmouth, Virginia.

NREL provided a readiness analysis of U.S. ports that could support the offshore wind industry. While few ports are currently capable of fully supporting offshore wind energy activities, investments are underway at several ports along the Eastern Seaboard.

Out of the 22 East Coast ports analyzed by NREL for their ability to support fixed-bottom offshore wind activities, only the Portsmouth Marine Terminal in Virginia has existing capabilities to support the loadout of wind turbine installation vessels.

The Portsmouth Marine Terminal will support Dominion Energy's 2.6 GW Coastal Virginia Offshore Wind project. Dominion will use 72 acres at the port for staging and pre-assembly of foundations and turbines. Siemens Gamesa is building a blade finishing facility. Ørsted will also have a presence at the port.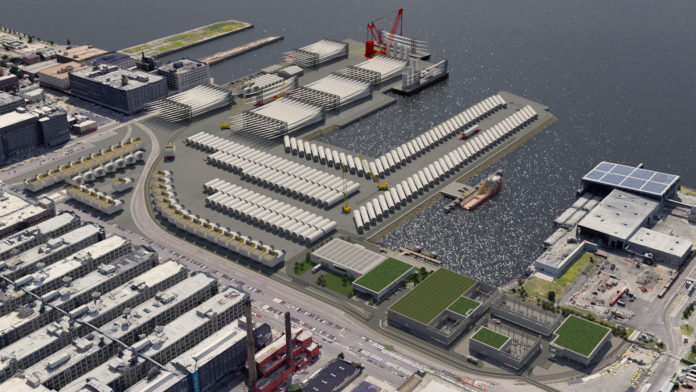 An artist rendering of a planned offshore wind assembly and staging hub to be developed by Equinor and bp (Courtesy: Equinor)

Equinor and bp, meanwhile, plan to invest up to $250 million to build an offshore wind staging and assembly hub at the Sustainable South Brooklyn Marine Terminal in New York. Foss Maritime is redeveloping 30 acres at the Port of New Bedford in Massachusetts to support the Vineyard Wind 1 and Mayflower Wind projects.

NREL also examined the readiness of 13 West Coast ports to support floating offshore wind activities in the Pacific Ocean.

There are no ports along the West Coast that are currently prepared to support floating offshore wind activities, though that industry is still in its infancy in the U.S. Currently, ports are too congested with shipping activities, the report noted.

The Port at Coos Bay in Oregon and Humboldt Marine Terminal in California are both planning upgrades, however,

A lease auction for the rights to develop areas off Northern and Central California is expected to be held this fall.

Join us on April 13th for the next edition of the Renewable +Series on offshore wind. Developers, advocates, and policymakers will discuss the future of offshore wind energy along the Pacific Coast. Register here.

Boats, boats, boats

Possibly the greatest threat to the Biden administration's goal of deploying 30 GW of offshore wind capacity by 2030 is the availability of vessels capable of supporting offshore wind activities.

Wind turbine installation vessels pose the greatest risk to U.S. offshore wind targets, followed by feeder barges, cable lay vessels, service operation vessels, and scour protection vessels.

"Although wind turbine installation vessels do not necessarily need to be Jones-Act compliant if a feeder barge installation strategy is used, building those vessels domestically may make it more likely that they are dedicated to projects in the United States," the authors wrote.

The lead time for a Jones-Act-Compliant wind turbine installation vessel is three years, and only one is currently under construction in the U.S. Dominion Energy is building a 472-foot vessel in Brownsville, Texas at a cost of $500 million. The vessel will support the Coastal Virginia Offshore Wind project.

The peak demand for Jones Act-compliant wind turbine installation vessels is expected to be five by 2030.

Cable lay vessels cost around $250 million and also take three years to build. There aren't any currently under construction, even though the U.S. will need at least four by 2030.

Workforce development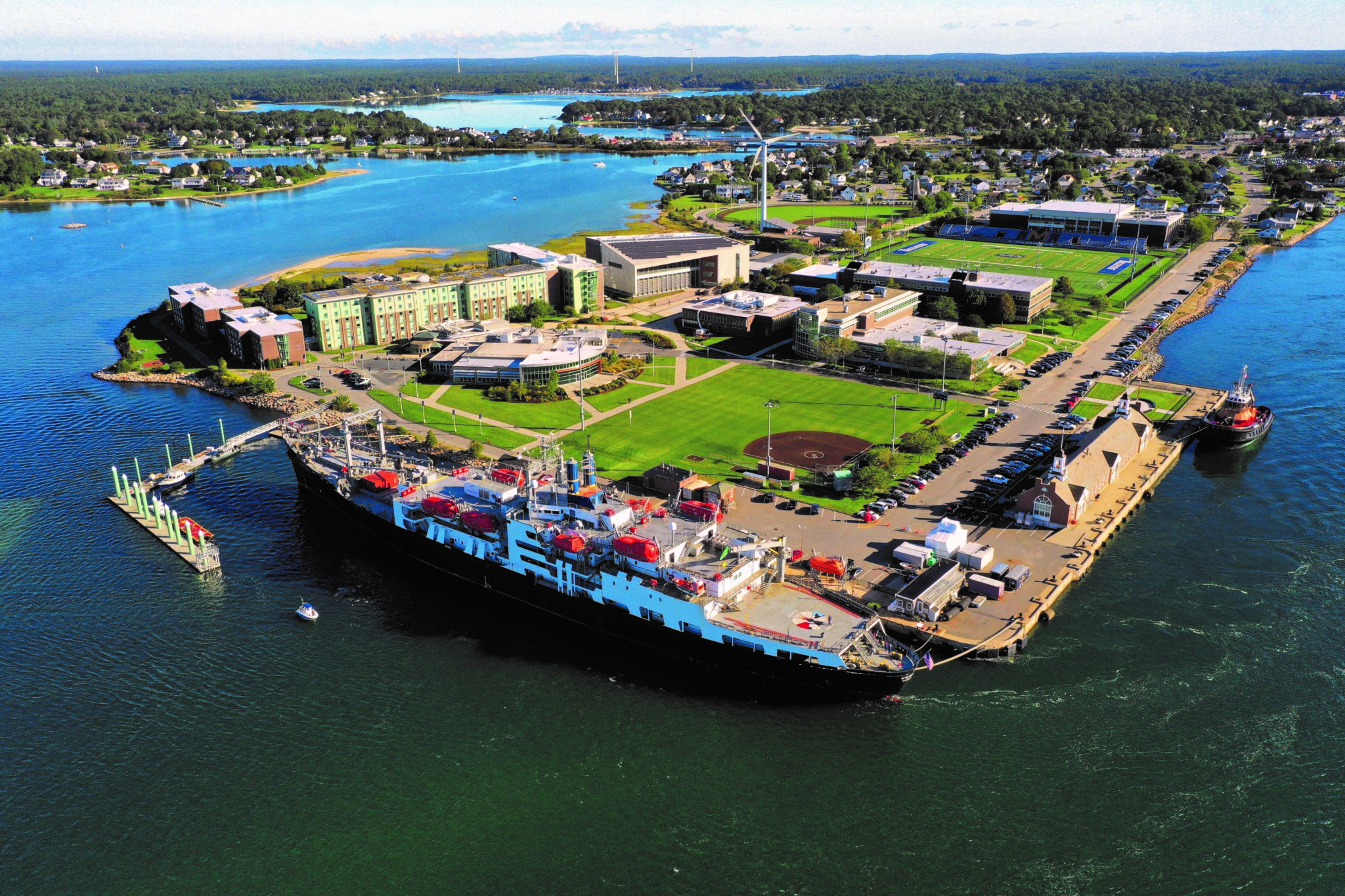 Massachusetts Maritime Academy

NREL researchers determined that 12,300-49,000 trained workers will be needed to support the U.S. offshore wind industry by 2030, depending on the percentage of domestically-produced components used in projects.

Fixed-bottom nacelle manufacturing will produce the highest average number of full-time employees -- 4,600 with 25% domestic content, 18,600 with 100% domestic content -- followed by jobs for manufacturing floating platforms, monopiles, towers, and rotor blades.

An advisory committee of offshore wind leaders has been formed to help train the workforce that will be needed to meet the demand of the burgeoning industry along the U.S. East Coast.

The committee of eight industry leaders met for the first time on March 9 to support the Massachusetts Maritime Academy's offshore wind workforce development program within the Maritime Center for Responsible Energy.

Representatives from Ørsted, DEME Offshore US, Vineyard Wind, and Mayflower Wind, among others, are participating on the volunteer committee. Members will serve a two-year term and meet four times each year to provide industry insight to the Massachusetts Maritime Academy.