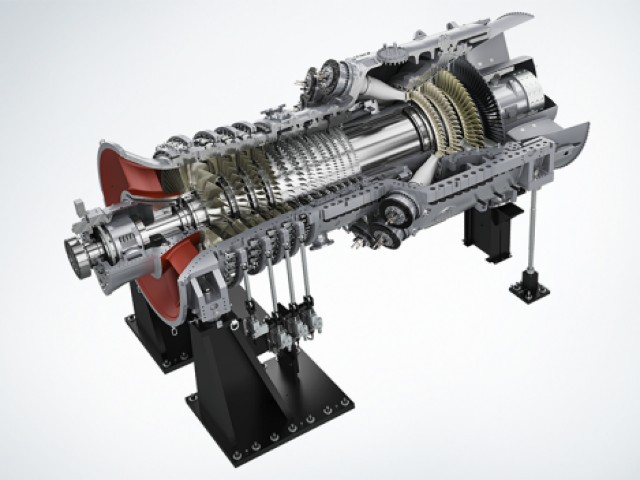 SGT5-8000H gas turbine. Image: Siemens Energy

Siemens Energy has signed agreements with Guangdong Energy Group and Shenzhen Energy Group to deliver a total of four H-class combined cycle power units to power plants in the Guangdong-Hong Kong-Macao Greater Bay Area (GBA) in southern China.

Under the agreement with Guangdong Energy, Siemens Energy will deliver a 675MW combined cycle power generation unit, including a SGT5-8000H gas turbine.

The existing coal-fired power plant will be modified into a gas-fired plant with increased efficiency and reduced emissions.

The plant will generate 2.3 billion kilowatt-hours of power annually and is expected to go into commercial operation in mid-2023.

For Shenzhen Energy, Siemens Energy will supply three H-class combined cycle power units for the Phase II project at Dongbu power plant and the plant upgrade at Mawan power plant.

The contract's scope includes three SGT5-8000H gas turbines, three SST-5000 steam turbines and three SGen5-3000W generators.

The projects are scheduled to go into operation by the end of 2023 and in mid-2024 respectively, yielding a combined annual total generation output of six billion kilowatt-hours.

"We're achieving a significant milestone with the one-hundredth H-class gas turbine sold," said Karim Amin, Member of the Executive Board of Siemens Energy AG. "We're proud to see that our strategic partnerships with Guangdong Energy and Shenzhen Energy are now bearing fruit: We'll be working together to make tangible contributions to the Greater Bay Area and the low-carbon development of China."

In December 2019, Siemens Energy and Shenzhen Energy began collaborating to develop green energy solutions. The partnership was aligned with the Guangdong-Hong Kong-Macao GBA growth model, which is focused on driving sustainability for its over 70 million residents through sci-tech innovation.