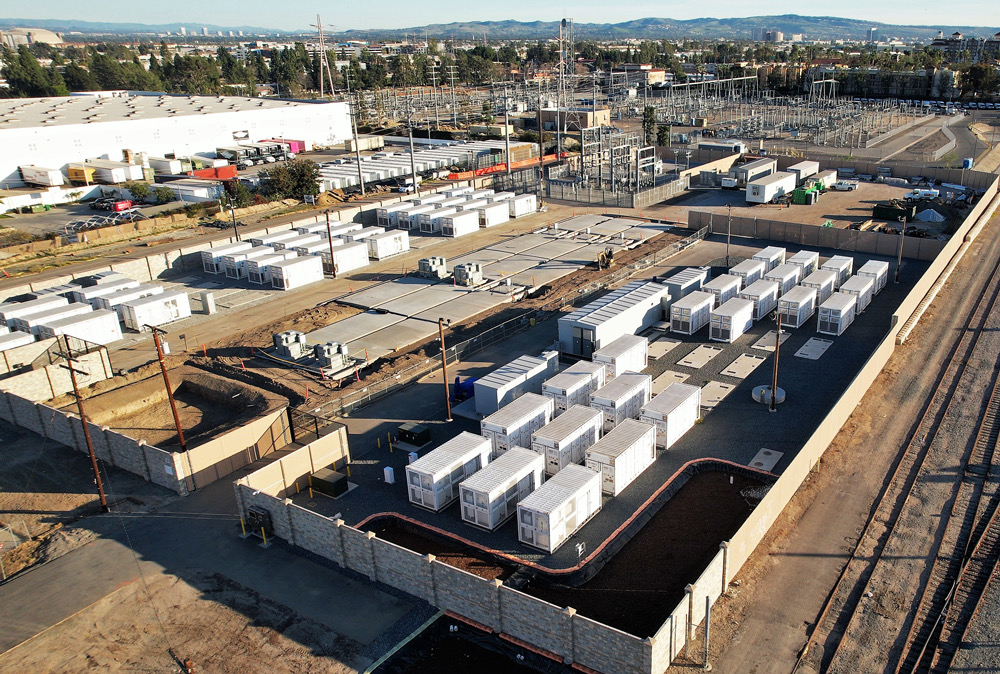 Two battery energy storage systems developed by Convergent Energy + Power in Orange County, California, are now operating, providing grid resilience for Southern California Edison. Convergent said it would operate and maintain both lithium-ion battery energy storage systems. The systems are 9 MW/36 MWh and 6 MW/24 MWh.

The U.S. energy storage market set quarterly and annual records for new capacity additions, according to a report.

The U.S. installed 4,727 MWh of energy storage in Q4 2021, more than the previous three quarters combined. That set a quarterly record for added grid-scale capacity.

The annual installed capacity of grid-scale storage also set a record in 2021 with 3 GW/9.2 GW, triple the capacity added the year before. Overall energy storage deployment, including residential, totaled 3.5 GW/10.5 GWh.

The report from Wood Mackenzie and the American Clean Power Association notes that 2 GW of expected installed grid-scale capacity in 2021 was delayed to this year and next due to supply chain constraints and interconnection challenges. Those issues are expected to persist through 2024.

Jason Burwen, vice president of energy storage at American Clean Power, commended the U.S. energy storage industry for persevering despite a "lack of proactive federal policy," an acknowledgment of the stalled Build Back Better Act, which included an investment tax credit for standalone storage.

"The grid-scale market is still on track for exponential growth," Burwen said.

By 2026, the report forecasts residential installments to reach 2 GW/5.4 GWh thanks to market leaders California, Puerto Rico, Texas, and Florida.

The largest energy storage project completed in 2021, according to S&P, was Florida Power & Light's 409 MW/900 MWh Manatee Energy Storage Center.

Rapid energy storage deployment is critical for an electric grid that aims to rely heavily on renewable energy sources like wind and solar in the coming decades. Most of the energy storage deployed in 2021 came in the form of lithium-ion batteries, which typically provide 2-to-4 hours of storage.

The U.S. energy storage supply chain remains vulnerable, though, because three or fewer countries control more than half of the mine production needed for lithium-ion batteries. Demand for batteries by the electric vehicle industry is also straining supply chains.

The U.S. energy storage supply chain, specifically for lithium-ion batteries, is at a "significant disadvantage" when compared to China, and the rest of Asia and Europe, in some cases, according to a report issued by the Department of Energy (DOE) on the state of clean energy supply chains.

DOE recommended that the U.S. focus on the development of sustainable upstream, midstream, and recycling facilities to support grid storage, as well as the development of an industry for end-of-life batteries to be used for grid storage. The report also recommended the development and deployment of diverse long-duration energy storage applications.