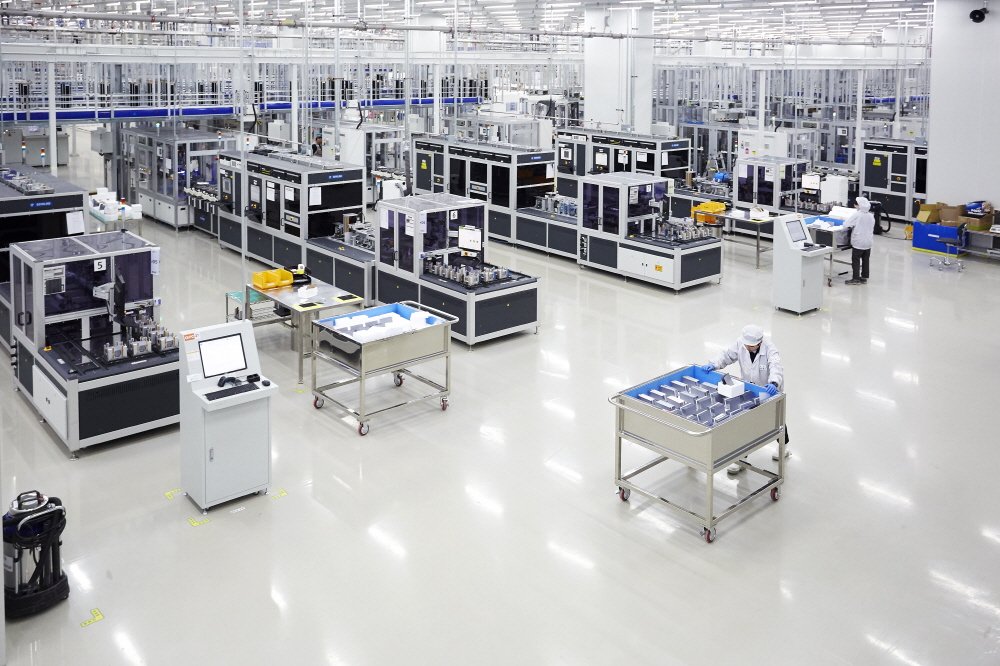 Korean solar giant Hanwha announced plans to develop a "fully American" supply chain. (Photo courtesy: Hanwha)

Korean solar energy giant Hanwha Solutions said it plans to build out a "fully American" supply chain, cautioning that government incentives to support domestic manufacturing are critical to the proposal.

Hanwha, owner of solar module manufacturer Q CELLS, said it aims to provide all aspects of the U.S. solar supply chain. That pledge follows its acquisition of polysilicon manufacturer REC Silicon. Q CELLS already operates one of the largest solar module manufacturing plants in the U.S, a 1.7 GW capacity factory in Georgia.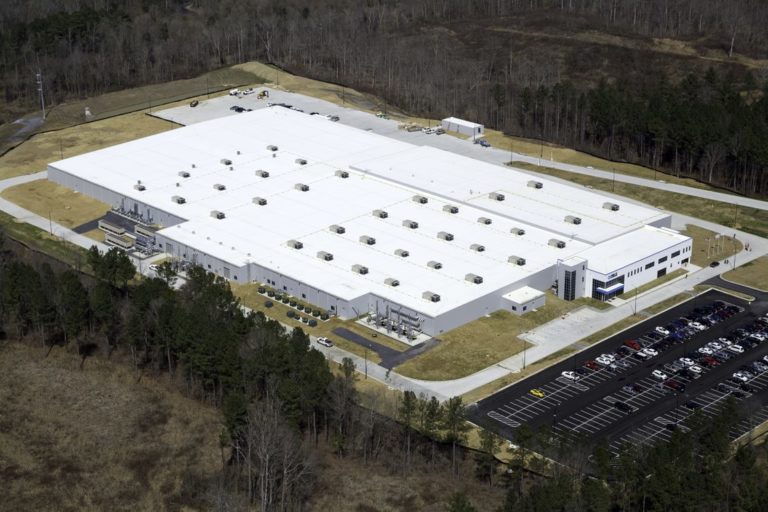 The Q CELLS solar module manufacturing facility, seen here from above, is the largest in the U.S. with a capacity of 1.7 GW per year. (Courtesy: Q Cells)

Hanwha described its plan as a "multi-phase, multi-billion dollar" investment in the U.S. solar market.

"We plan to make investments to secure capabilities across the entire solar supply chain, with the goal of supplying our partners with 'Made in America' products that will help the U.S. regain its leadership in clean energy solutions," Q CELLS CEO Justin Lee said in a statement.

Hanwha made an initial $160 million investment in January for a 16.67% stake in REC Silicon. It became REC Silicon's largest shareholder in mid-March by acquiring an additional 4.67% stake from Aker Horizons in a deal valued at around $44 million.

REC Silicon operates two polysilicon manufacturing facilities in the U.S.: Moses Lake, Washington, and Butte, Montana. Their combined annual production capacity totals 18,000 metric tons (MT), including 16,000 MT of granular, solar grade polysilicon at Moses Lake, and 2,000 MT of electronic grade polysilicon at Butte. The Moses Lake facility was shut down in mid-2019 when China imposed tariffs on U.S.-made polysilicon, in retaliation for tariffs slapped on Chinese-made solar panels in 2013.

REC Silicon also manufactures other high-value materials such as electronic grade silicon and silane gas, which are used in producing semiconductors, smartphones, flat screen televisions, laptops, and hybrid electric vehicles.

Critical to rolling out Hanwha's plan is congressional approval of incentives for domestic solar manufacturing.

The Solar Energy Manufacturing for America Act, sponsored by Georgia Senators Jon Ossoff and Raphael Warnock, both Democrats, is key to providing long-term security for the industry, the company said.

The SEMA Coalition, comprised of U.S. solar module manufacturers, sent a letter to President Joe Biden earlier this month asking for the White House to support the legislation. The SEMA Act passed in the House but has so far failed to receive a vote in the Senate, where Democrats have a slimmer majority.

They claim that the SEMA legislation would help Biden reach his own goal of 30 GW of annual solar deployment by 2025.

"The U.S. cannot remain reliant on overseas solar supply chains, nor can we assume those monopolized supply chains will continue to keep prices low," the group wrote. "Moving from foreign dependence on fossil fuels to foreign dependence on clean energy is not how we can truly build back better and meet our climate targets."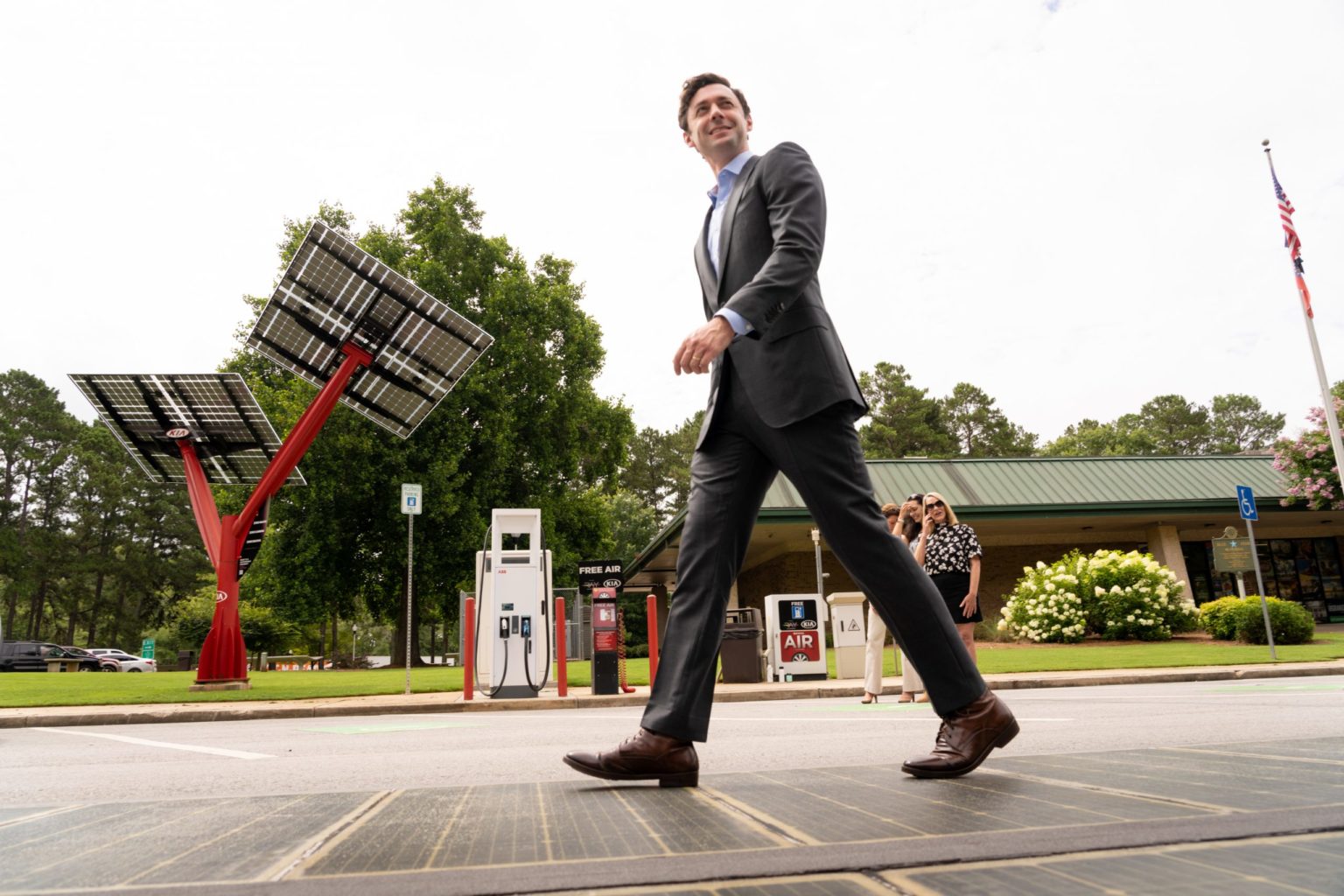 Sen. Jon Ossoff (pictured) and Sen. Raphael Warnock, both Democrats from Georgia, sponsored the Solar Energy Manufacturing for America Act to incentivize the domestic production of solar modules. (Photo courtesy: Sen. Jon Ossoff's office)

The critique of the U.S. dependence on foreign supply chains is largely focused on China. A report by the Ultra Low Carbon Solar Alliance found that Chinese producers hold 83% of global capacity for polysilicon production, 96% for wafers, 79% for cells, and 70% for modules.

U.S. solar module manufacturers, meanwhile, have to pay, at times, a 20% premium for non-Chinese polysilicon to avoid anti-dumping and other trade enforcement actions.

Shortly after taking office, Biden signed an executive order calling for a review of American supply chains.

A comprehensive analysis of the U.S. clean energy supply chain by the Department of Energy found that incentives could offset the higher costs for domestic solar PV manufacturing, which can be 30-40% higher. LG recently announced that it would exit the solar industry entirely, resulting in the closure of its Huntsville, Alabama manufacturing facility, because of "uncertainties" in the market.

DOE recommended that the U.S. expand thin-film module production, which isn't reliant on China for input materials. The agency suggested that cell production and establishing the first international standards for inverters also present opportunities to improve the domestic supply chain.

The U.S. solar PV supply chain will, above all else, need significant financial support from the federal government, the report notes. With the right support, the U.S. could take strategic actions on workforce development, manufacturing, human rights, and trade.