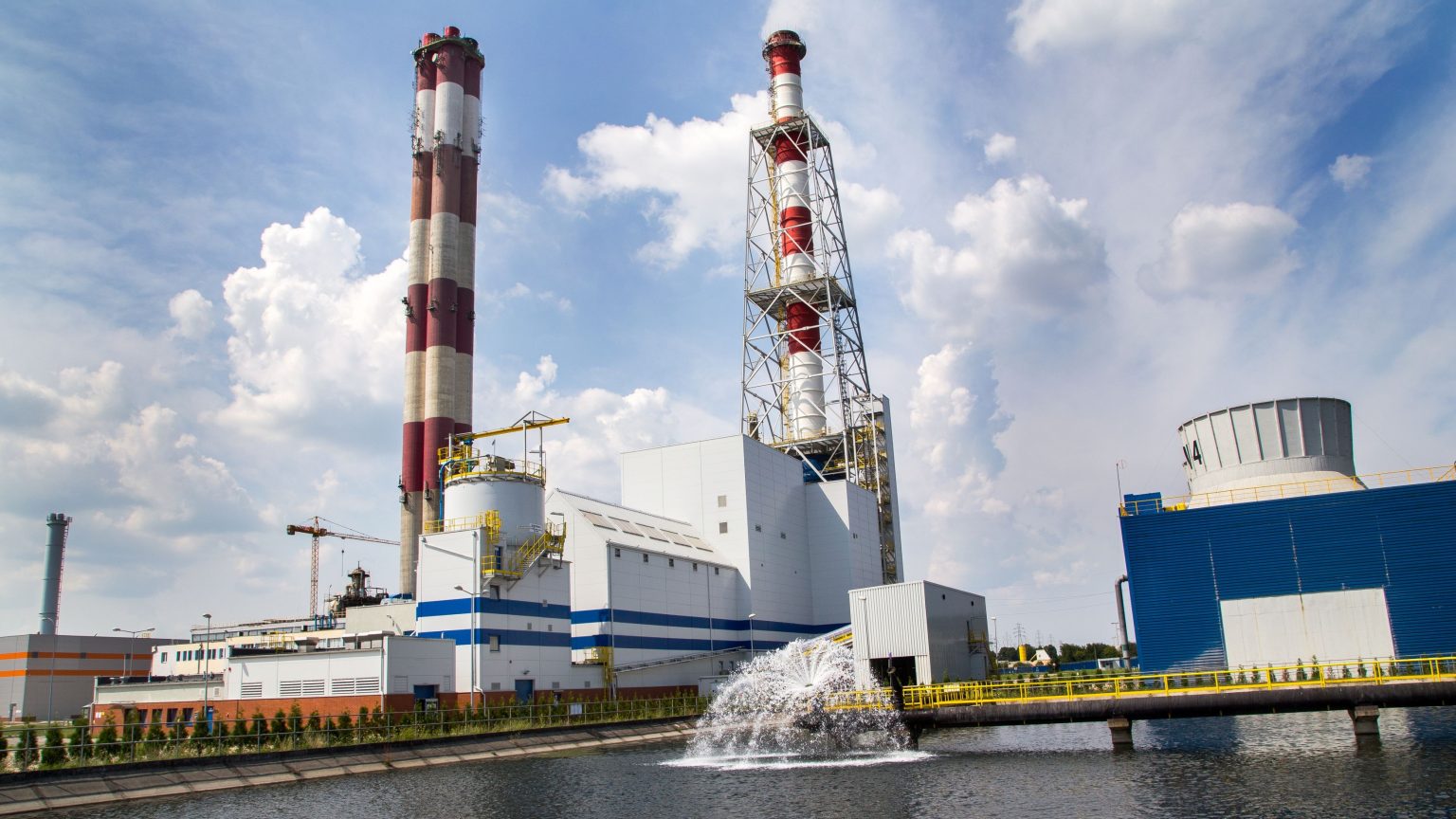 PGE's combined heat and power plant in Gdańsk, north of Poland. [PGE Group]

Poland's largest electricity company, PGE, has asked EU regulators for more time to replace coal with gas in district heating systems, saying gas in Poland is now mostly supplied by countries other than Russia.

In reaction to Moscow's invasion of Ukraine, the European Commission outlined proposals to reduce the EU's reliance on Russian gas by two-thirds before the end of the year as part of a plan to become independent from all Russian fossil fuels "well before 2030".

Those plans, including a mandate to refill EU gas storage to 90% at least before the next winter season, will be discussed by EU leaders when they meet in Brussels for a two-day summit starting on Thursday (24 March).

But Poland's largest electricity utility, the state-owned PGE, also warned against ditching gas entirely, saying fossil gas will still be needed as a transition fuel in key sectors like district heating.

"I understand that this is the time for the whole of Europe to pull ourselves together and strengthen our ambition," said Wanda Buk, vice-president for regulatory affairs at Polska Grupa Energetyczna (PGE).

However, she said the timeframes envisaged at EU level for the transition out of coal in district heating systems are too short and need to be revised.

"My call to the people in charge at the EU institutions is to make sure that the strategy you are imposing remains doable from the perspective of the entities and companies which will be forced to implement it," Buk told participants at a EURACTIV event held last week.

Nearly six million Polish households – out of 14 million – are supplied by district heating systems, making Poland one of the largest markets in Europe for district heating.

And although the energy mix is still 70% dominated by coal, efforts are being made to upgrade existing plants to high-efficiency combined heat and power (CHP) plants running on gas, PGE says.

According to Buk, gas will still be needed as a transition fuel in Polish district heating networks. And most of it won't be supplied by Russia anymore, she said.

"The Polish situation is specific because we are a country which has diversified already" and will continue to diversify in the coming years, Buk pointed out.

"We have invested in an LNG terminal" to import gas from across the US "and now we are carrying on with investment in the Baltic Pipe which will enable us to provide gas from Norway," she told participants at the event, which was supported by PGE.

"So we are diversified, we are not fully dependent on Russian fossil fuels."

The European Commission has proposed tightening the definition of what constitutes "efficient" heating systems as part of its proposed revision of the EU's Energy Efficiency Directive (EED).

"In district heating and cooling, the definition of 'efficient' systems will gradually be tightened to move away from fossil fuel-based systems," the European Commission explained.

Emission standards are also being tightened for cogeneration plants, which will no longer be considered "efficient" if they emit more than 270 grammes of CO2 per 1 kilowatt-hour of energy output.

"Requirements for high-efficiency cogeneration should be consistent with long-term climate policy goals," the Commission argued in the recast Energy Efficiency Directive.

These moves were welcomed by Eleonora Evi, a Green Italian MEP who is rapporteur on the recast energy efficiency directive for the European Parliament's environment committee.

"District heating and cooling is a sector which is so much reliant on fossil fuels – in particular gas. And it's very much energy demanding so it's exactly one of the sectors that has to be decarbonised as soon as possible," Evi said at the event.

Combined heat and power (CHP) generation systems – which produce heat and electricity at the same time – currently supply 70% of district heating networks across Europe, said Hans Korteweg, Managing Director of COGEN Europe, an industry association. And almost half of that, around 45%, comes from natural gas, according to industry figures.

"CHP is the most efficient way to use thermal energy – may it be from biomass, geothermal, solar thermal, waste heat, and all gaseous fuels," Korteweg said, emphasising that traditional thermal power plants that produce electricity only "waste 30% of energy inputs, something which we cannot afford at the moment".

This is why PGE believes cogeneration must still qualify as an "efficient" energy technology under the recast energy efficiency directive.

"We're going to get fully rid of coal in Poland's district heating systems by 2030," Buk told the EURACTIV event, adding it is "very important to keep the status of energy efficient installations so we can have access to modernisation funds".

"Decarbonising district heating must be carried out in a reasonable timeframe to maintain uninterrupted heat delivery to businesses and households. And from a Polish perspective, a must-have in the package is reshaping the definition of efficient district heating systems and the definition of high efficient cogeneration for gas under the energy efficiency directive," Buk said.

The European Commission appears dismissive for the time being, saying the new "efficiency" definitions are part of a broader package of legislation aimed at reducing the EU's emissions by 55% before the end of the decade.

The Commission put forward these definition "to try to push for the decarbonisation of the heating and cooling system" and "to ensure that investment decisions are compliant with these climate and energy targets," said Claudia Canevari, head of unit for energy efficiency at the European Commission.

"Basically, the definition is used to assess whether or not it is legitimate to grant state aid to heating and cooling installations," ensuring security of supply and access to sustainable heat supply in the long term while avoiding "a lock-in effect that could be caused by an increase of the carbon price," she told participants at the EURACTIV event.

She also emphasised that the efficiency rule "relates to new investment decisions only", not to new investments. In other words, existing district heating systems "can continue operating – they don't need to be stopped", she said.