Norway-headquartered marine, offshore, and engineering consultancy specialist Global Maritime has secured a deal with Northern Lights JV, which will see it support the project's efforts aimed at developing and establishing pathways towards a low carbon future.
Global Maritime informed on Tuesday that it has been awarded a Marine Warranty (MWS) contract for the Northern Lights carbon transport and permanent storage project, which is a part of Norway's Longship project for establishing full-scale CO2 capture, transport and storage facilities in line with the country's international climate agreements.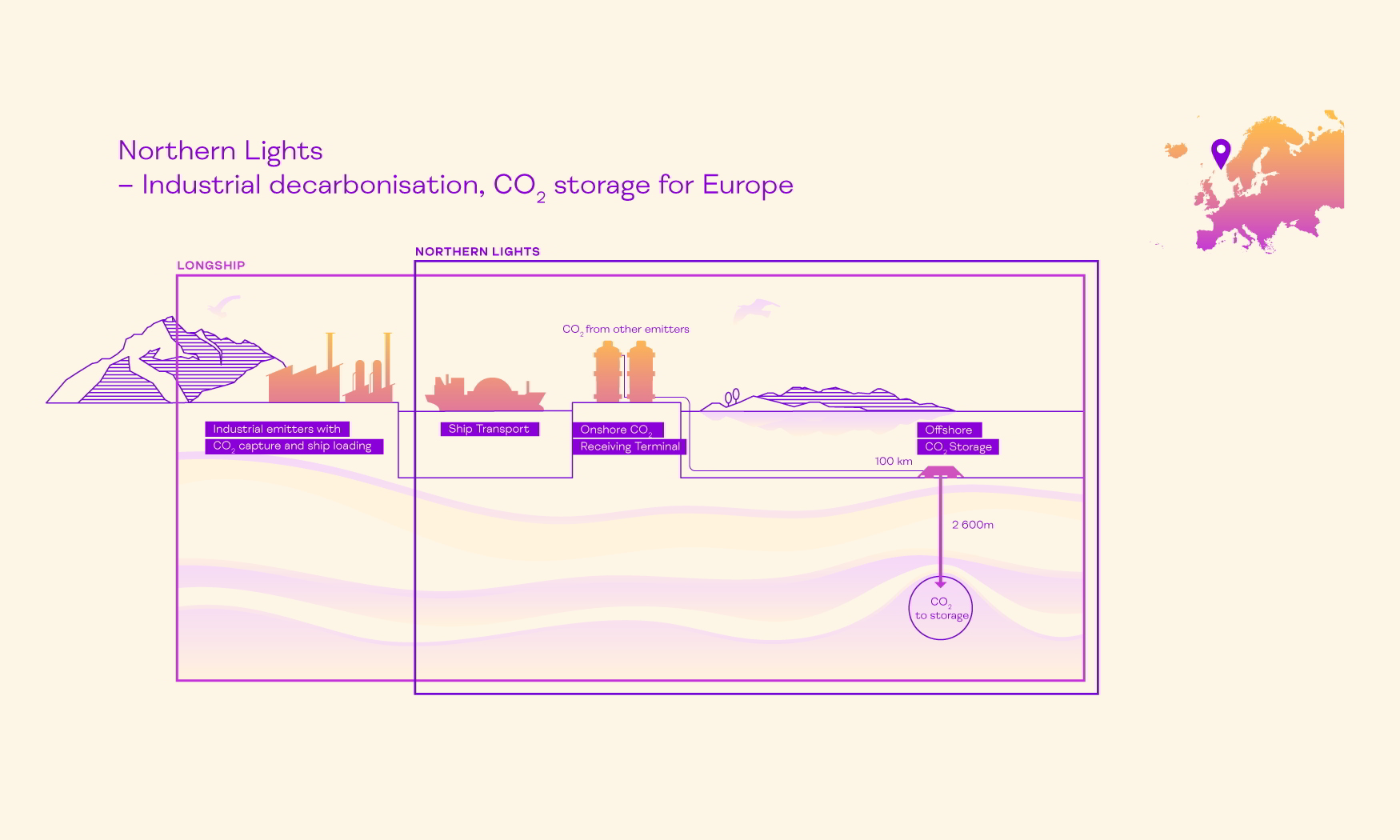 Source: Northern Lights
Northern Lights JV DA is a registered, incorporated General Partnership with Shared Liability (DA) owned equally by Equinor, Shell, and TotalEnergies. The Norwegian Ministry of Petroleum and Energy approved the development plan for Northern Lights in March 2021.
John Butler, Global Lead for Energy Transition, noted: "This is a significant award for Global Maritime, as we move towards a low carbon economy CCUS projects will support heavy industry to meet their net-zero emission targets. Global Maritime are delighted to be working with Equinor and the JV partners on this essential project supporting the transition to a low carbon future."
Marine Warranty Surveying (MWS) services cover transportation, construction, commissioning and decommissioning projects and Global Maritime will provide the necessary certificates of approval that confirm the operation is insured and assured from a safety perspective.
The company also explained that carbon capture and underground storage, (CCUS), is a process in which CO2 is captured at the point of source or from the atmosphere and then sequestered underground.
When it comes to Northern Lights JV, it is worth noting that it is constantly on the lookout to add further enhancements and improvements to this project and, in January 2022, the JV selected Schlumberger to deliver its DELFI digital platform for the project in order to optimize performance in carbon transport and storage.
The following month, Northern Lights JV joined forces with Aker Carbon Capture to work on accelerating the CCS market through full value-chain offerings in a bid to expedite the deployment of CCS projects in Europe.
The project entails transporting CO2 from industrial emitters by ship to a receiving terminal in western Norway for intermediate storage, before being transported by pipeline for permanent storage in a geological reservoir 2,600 meters under the seabed.
Currently, the Northern Lights CO2 transportation and storage infrastructure facilities are under construction with operations scheduled to start in 2024.