Chinese offshore contractor Offshore Oil Engineering Company (COOEC) has completed construction of what it claims is Asia's largest steel jacket, with the structure intended for the Lufeng oil complex project in the Pearl River Mouth basin of the South China Sea.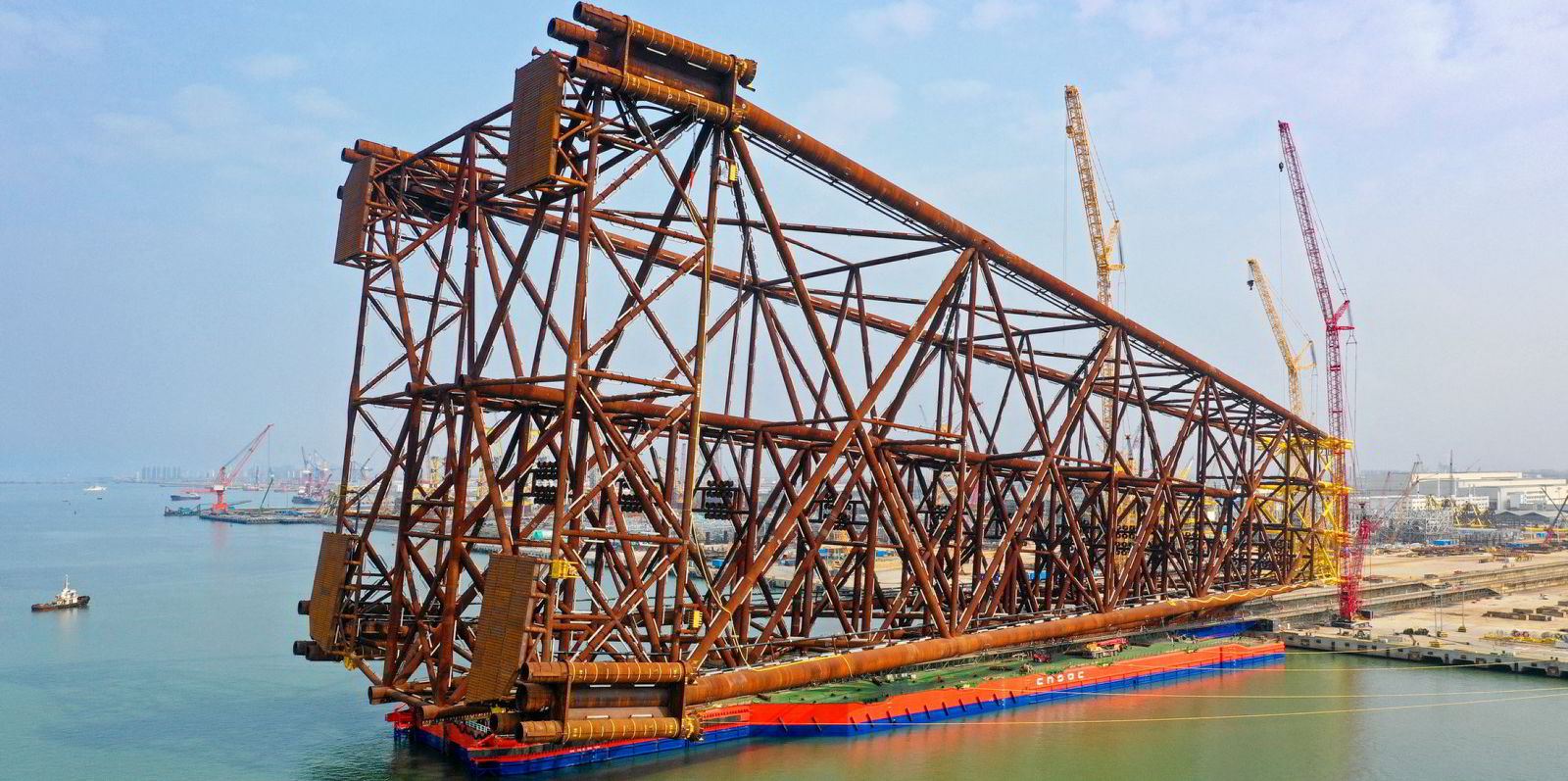 Last week's roll-out operation of the jacket, which weighs in excess of 30,000 tonnes, should ensure it can be installed on location 200 kilometres southwest of Hong Kong in late March.
COOEC said that that the 302-metre tall steel structure is China's first deep-water jacket. It was built by COOEC-Fluor Heavy Industries, a joint venture yard backed by COOEC and US contractor Fluor that is located in Zhuhai city in southern China's Guangdong province.
The Lufeng oil complex in water depths of 284 metres will see peak oil production of 1.85 million tonnes per year or 37,000 barrels per day when operations starts in 2023.
The COOEC-Fluor JV is now fabricating an even larger jacket; this structure is for the redevelopment of the Liuhua 11-1 oilfield that is also located in the South China Sea's Pearl River Mouth basin.
This steel jacket will top the scales at 37,000 tonnes and be 338 metres high.