Toyota is to pilot its second generation Mirai fuel cell electric vehicle on Indian roads and climatic conditions.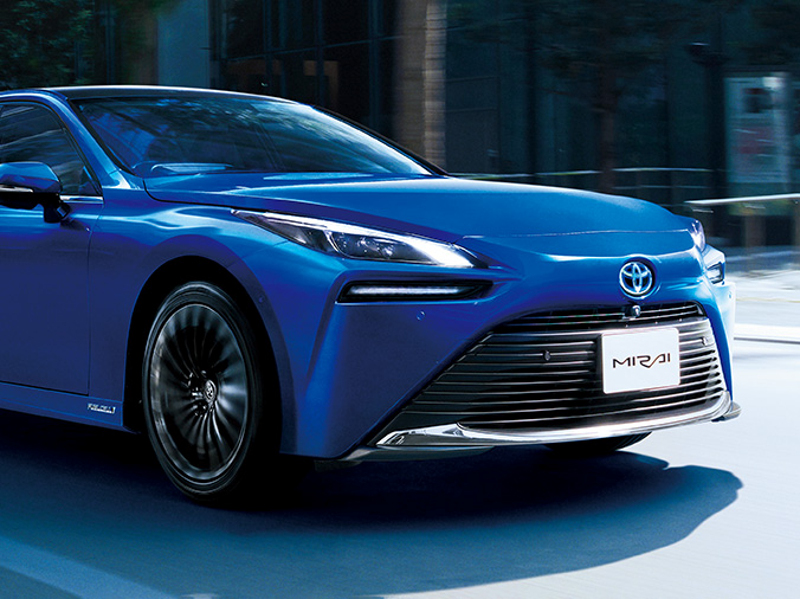 In the initiative Toyota's Indian operation Toyota Kirloskar Motor is partnering with the International Centre for Automotive Technology (ICAT) to evaluate the vehicle in the local conditions.
Toyota Kirloskar Motor also intends to start manufacture of the second generation Mirai at its plant in Karnataka.
In a statement from India's minister of Road Transport & Highways, Shri Nitin Gadkari, this first of its kind initiative is stated to be aimed at spreading awareness about hydrogen and fuel cell EV technology and disseminating its benefits to support a national hydrogen-based society.
The minister anticipates that green hydrogen powered transportation is going to be a key technology option for the future with application especially across bigger cars, buses, trucks, ships and trains and best suited for medium to long distances.
The Mirai, of which the second generation was launched in December 2020, has a range of about 650km, with refuelling in five minutes.
Hydrogen storage for vehicles
While the jury is out on hydrogen power for passenger vehicles with battery EVs more advanced in the market, Toyota considers them the "ultimate eco-cars" in offering long cruising ranges with a short refueling time and generating zero emissions.
As part of its ongoing development of the concept the company has recently announced development of a hydrogen storage module integrating multiple resin high pressure 70MPa hydrogen tanks for automobiles – already proven in the Mirai – and safety devices such as a hydrogen detector and automatic shut-off switch.
The tanks with potential sectoral modifications are expected to have application not only for automotive transport but also in railways, shipping and for example fuel cell generators.