Crude oil futures in Asian trading hours Friday continued the upwards trend amid growing concerns over a prolonged war in Ukraine and renewed fears over the threat to Russia's oil supplies.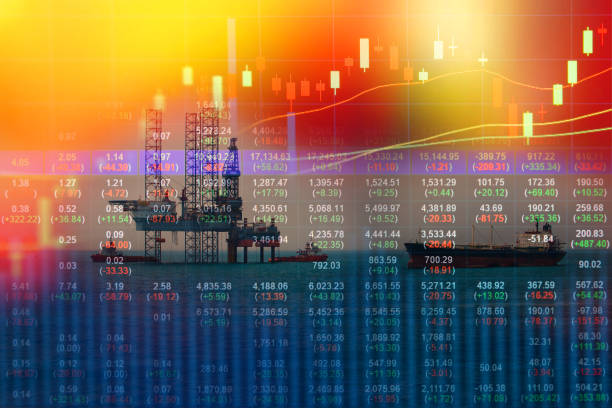 Front-month May ICE Brent futures were trading at $108.72/barrel (0600 GMT), compared to Thursday's settle of $106.64/b.
At the same time April NYMEX WTI was trading $105.35/b, versus Thursday's settle of $102.98/b.
"The uncertainty on how this conflict and oil shortages will be resolved is unprecedented," said Goldman Sachs in a client note, adding that a full resumption of Russian exports could take several months even after any ceasefire.
Talks between Russia and Ukraine continue through backchannels but a March ceasefire is seen as increasingly unlikely, as Ukraine television news reported at least three blasts in the western city of Lviv on Friday morning,
The International Energy Agency warned on Wednesday that up to 3 million bpd of Russian oil could be at risk from as early as next month, reversing the slide in oil prices, which have been trending higher since.
But opinions among analysts are divided with Morgan Stanley much more conservative than the IEA on potential losses.
"The 3 million bpd decline forecast by the IEA and others is possible, but not our base case. Russian crude already trades at a minus $30/b discount to Dated Brent, and history suggests that when sufficiently discounted, crude tends to find a market," said Morgan Stanley, referencing the steep discounts for Urals crude.
According to the latest global stocks data, on-land product stocks in the main hubs fell for the fifth time in six weeks, by 2 million barrels, calculated energy consultancy FGE.
"On-land product stocks are 39.9 million/b lower for this time of the year relative to the 2017-19 average and 45 million/b lower y-o-y. They remain at their lowest level for this time of the year since at least 2017, when data for Fujairah start. Omitting Fujairah, stocks in key areas are at their lowest level since 2014," said FGE.