India's state-run refiners are buying several million barrels of the Russian crude that's selling at a deep discount due to Western sanctions. Hindustan Petroleum Corp Ltd (HPCL) has purchased 2 million barrels of Russian crude, according to people familiar with the matter. Mangalore Refinery and Petrochemicals Ltd (MRPL) has floated a tender seeking one million barrels of oil, with an eye on securing cheap Russian supplies, they said.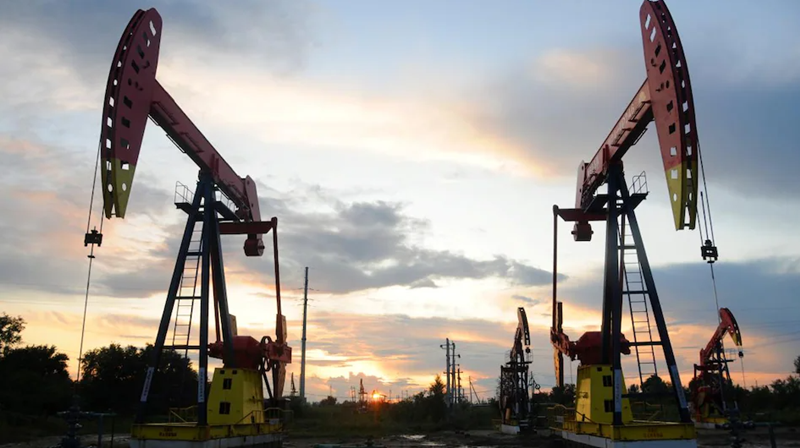 Indian Oil purchased 3 million barrels of Russian oil a few days ago. All purchases have been made from traders in the spot market, with expected delivery in May-June. These purchases are unlikely to face any payment trouble as the sellers are non-Russian entities.
Indian Oil, HPCL, Bharat Petroleum Corp Ltd (BPCL) and MRPL are also likely to participate in ONGC Videsh's new tender to sell its share of oil from Russia's Sakhalin field, according to sources. ONGC Videsh had received no bids for its tender last week to sell Sakhalin oil. Refiners can pay ONGC in rupees, without worrying about dollars or sanctions, sources said.
Industry executives believe that paying any Russian seller will be difficult even though the energy trade doesn't come under sanctions and some Russian lenders are not cut off from the SWIFT settlement system, said people with knowledge of the matter.
Refiners, banks and officials are engaged with the Reserve Bank of India (RBI) on building alternative payment channels.
A Reliance Industries executive said at an industry event that the refiner may avoid buying Russian feed due to sanctions, as per an agency report.
All Indian refiners put together buy barely 2% of crude from Russia but a steep discount has prompted state-run refiners to double down on their purchases of oil from the country. The discount for a cargo of Urals, a type of Russian oil, against benchmark Dated Brent hit a record high of $33.36 on a free-on-board basis on March 15, as per S&P Global Commodity Insights' Platts assessment.
Refiners choose a crude type based on the margin it will ultimately generate, calculated using the volume of different products a specific crude can generate and the margins available on each. Cheaper crude from Russia can be blended with other varieties for use by refineries even if Russian grade is not their staple feed. This will help boost refiners' margins.
Indian refiners are benefitting from strong global refining margins but are incurring losses of ₹18 and ₹24 on marketing each litre of petrol and diesel respectively, according to sources. Losses will rapidly shrink as oil has plunged to $100 per barrel from $139 last week.
Refiners such as BPCL, Indian Oil and Reliance have deferred planned maintenance shutdowns at some of their units to benefit from prevailing refinery margins.