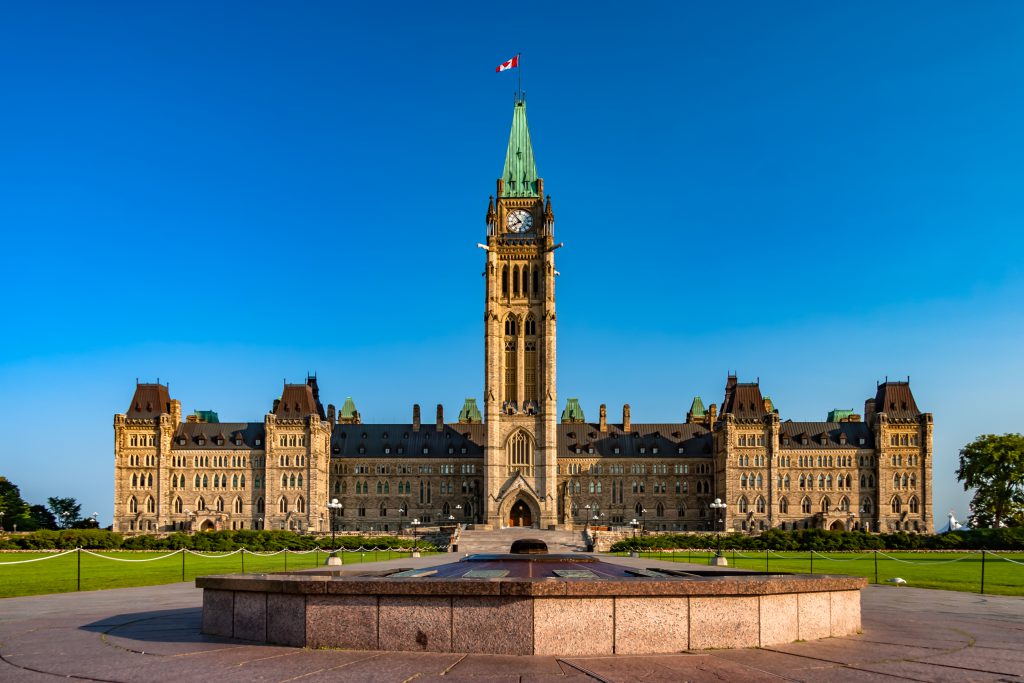 Parliament Hill, in Ottawa, Ontario. Credit: Wikimedia Commons
As part of its five-year critical minerals strategy announced today, Ontario will invest C$24 million over three years in its Junior Exploration Program, half of which will be invested for a critical minerals funding stream, and C$5 million for a critical minerals innovation fund.
The strategy aims to better connect mines in the north to the manufacturing sector in the south, specifically to Ontario-based electric vehicle and battery manufacturers. It will also look to tap into the EV, batteries, telecommunication and national defence markets and position the province as a "global leader in supplying the critical minerals." SIGN UP FOR THE BATTERY METALS DIGEST
"The Critical Minerals Strategy is our government's blueprint to connect industries, resources and workers… as we build up home-grown supply chains," Ontario Premier Doug Ford said in a press release. "Doing so has never been more important as we secure game-changing investments in our auto sector to build the electric vehicles and batteries of the future."
Ontario has identified 33 critical minerals, including nickel, cobalt, lithium, and rare earth elements. It produced about C$3.5 billion worth of critical minerals in 2020 with a mining sector that employs about 75,000 people.
The strategy will focus on supporting critical minerals exploration, enhancing geoscience information, improving the regulatory framework, investing in research, building economic development opportunities with Indigenous partners and growing labour supply for the mining sector, the province said in a press release.
Support provided under the plan include: introducing a modernized digital platform for mineral exploration companies to access Ontario's critical minerals geoscience information; reassessing historical geoscience information to better identify critical minerals deposits; and undertaking new initiatives that target underexplored areas in the province.
The government is also committed to investing C$250,000 to support the development of two new battery production lines at Electra Battery Materials' (TSXV: ELBM; OTC: ELBMF) future Battery Material Park near cobalt. It also aims to develop a regulatory framework for the recovery of minerals from mine tailings and waste.
To attract more workers to the sector, the province will support industry efforts to train underrepresented workers, such as newcomers to Canada and women.
The strategy will help Ontario stake "claim to the emerging North American EV battery industry," said Vic Fedeli, Minister of Economic Development, Job Creation and Trade.
Chris Hodgson, president of the Ontario Mining Association said in a press release that the strategy would localize the supply chain and reduce geopolitical risk for Ontario, while adding that the province's metals and minerals were "essential for low-carbon technologies and to the green economy."
Trent Mell, CEO of Electra Battery Materials which is building a battery materials park in Ontario said that the rapid transition of the automotive sector towards EVs made this the "right time for the province to capitalize on its abundant critical minerals and proximity to markets."