SP Group's annual Smart Grid Index indicates that grids are getting both smarter and greener in North America, Europe and Asia Pacific.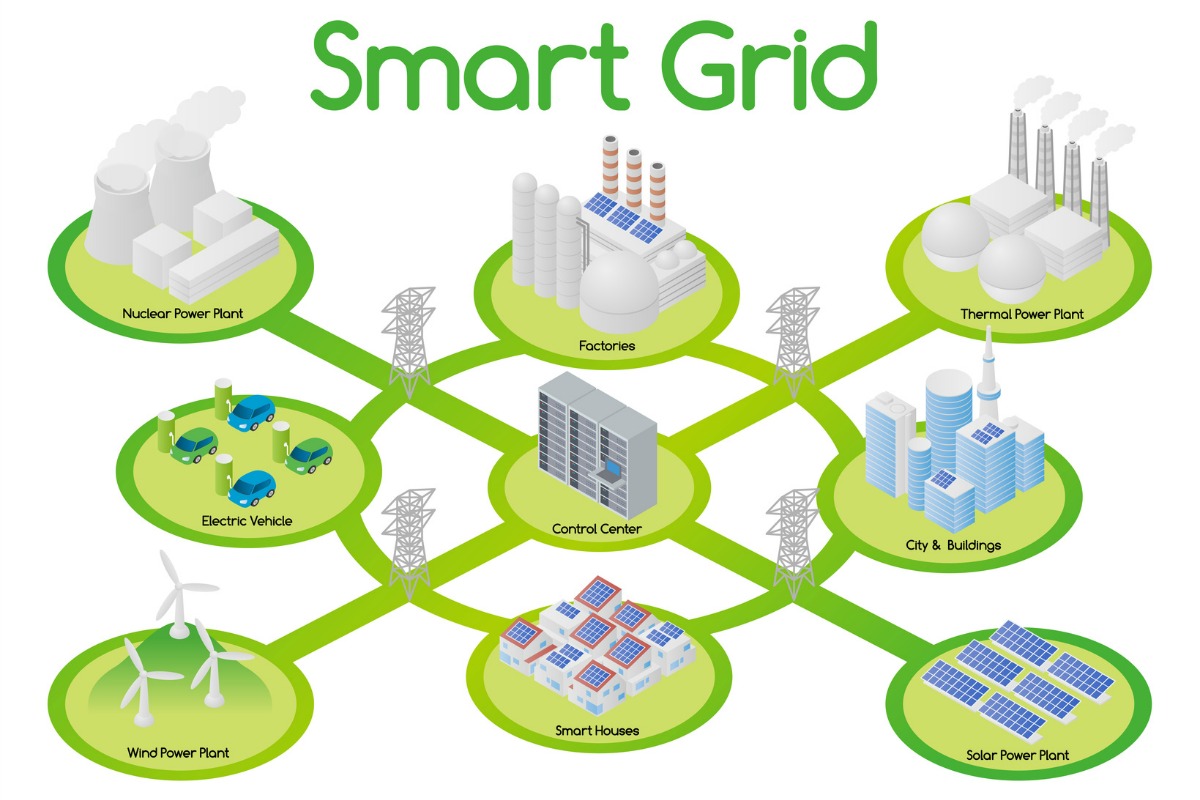 The annual benchmarking from the Singapore power group records improvements during the past year in all three regions, with North American utilities continuing to lead in smart grid development but with European and Asian Pacific utilities close behind.
Globally, utilities improved the most in the 'Green Energy' dimension – one of the seven assessed – by 7%, with the North American utilities achieving a 10% improvement.
North American utilities also showed the highest maturity levels in the other dimensions, 'Monitoring and control', 'Data analytics', 'DER integration', 'Security' and 'Customer empowerment and satisfaction', i.e. in all except for 'Supply reliability' where notably it is about half of that of the other two regions.
Asia Pacific utilities on the other hand showed the greatest improvement in supply reliability, while for the European utilities it was in security.
Other findings are that globally 65% of utilities have solar and wind energy contributing more than 10% of system demand, an increase of 9% from the previous year, with the proportion of European utilities, which have been leading for the past 4 years, reaching 83%.
Moreover, 45% of utilities globally are actively enabling the use of electric vehicles, having EV fleets and providing public charging infrastructure. Asia Pacific utilities, slower to start are fast catching up, with 26% of utilities having EV initiatives.
Smart utilities
The 2021 Smart Grid Index benchmarks a total of 86 utilities across 37 countries, with France's Enedis achieving the number one position.
The utility showed major improvements over the year having previously ranked 16th, in particular in data analytics, DER integration and security. Indeed Enedis now records best practices in all the dimensions except supply reliability.
UK Power Networks, last year's number one position holder, is unchanged in its score, and is now equalled with Consolidated Edison from the US and Taiwan Power Company, with the latter's score also notably increased.
Others in the top rankings are largely unchanged, while Dubai Electricity & Water Authority makes its entry to the top 10, with its advances in monitoring and control and security.
The opposite end of the rankings remains unchanged with Buenos Aires distributor Edesur and City Power from Johannesburg, South Africa in the two lowest spots.
For the record, SP Group itself is well down the ranking in 33rd place, scoring equally with Baltimore Gas & Electric, Hong Kong's CLP Power, Guangzhou Power and State Grid Shanghai from China and Western Power from Australia.