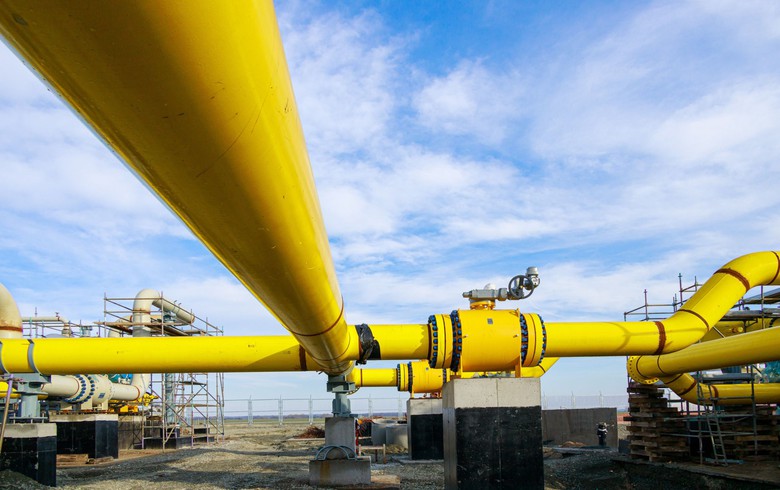 Gas interconnector Greece-Bulgaria. Source: ICGB.

A new Greek natural gas trading platform will go live on March 21, enhancing interconnectivity and supply security in the region amid volatility on global markets, Greek gas network operator DESFA said.
The proposed framework of the new gas trading platform as well as the new balancing, trading and clearing arrangements in the Hellenic natural gas market were presented to traders, suppliers and major consumers last week, DESFA and EnExGroup, the parent of the Hellenic Energy Exchange (HEnEx) and and EnΕx Clearing House, said in a statement.
HEnEx will charge traders on the natural gas platform an annual membership fee of 7,000 euro ($7,690), according to the applicable fees published on its website.
"[The platform] will increase the interconnectivity in the Southeast European (SEE) energy market and improve the liquidity of the market in the wider region," HEnEx CEO George Ioannou said in the statement.
Currently, three new gas links connecting Greece with Bulgaria and North Macedonia as well as Bulgaria with Serbia are in various stages of construction.
"Even in these turbulent times, the Natural Gas Trading Platform will offer multiple benefits, most importantly price discovery, assisting market players to optimise supply conditions to the benefit of the consumers and enhancing the security of supply," DESFA chief executive Maria Rita Galli noted.
The trading hub will also serve as a key tool in the future gas market that will be based on renewable gas, she added.
The new Greek trading platform will come in addition to the Balkan Gas Hub and the Bulgarian Energy Trading Platform in Bulgaria as well as to three energy trading platforms in Romania, namely at BRM, OPCOM and Tradex.