The Netherlands has announced that it will soon invite bids for the development of two new offshore wind farms with a total capacity of 1400MW. The new projects will be based in the North Sea. On March 9, the Dutch Government published regulations with details about the procedure in the Government Gazette.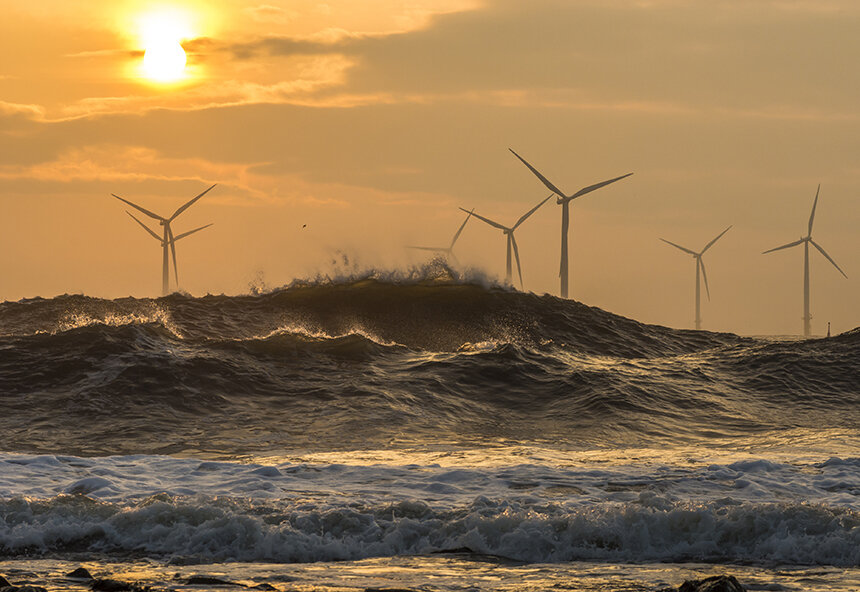 As per the details of the notification, wind farm lots 6 and 7 will be each of 700MW. The two will be located in the west Hollandse Kust wind energy region that lies 53 km from the coasts of the Netherlands.
The period for players to tender bids is kept between 14 April and 12 May 2022. Successful bids may be declared in October this year. The successful developers will have the responsibility to commission the two wind farms within the period of 2025-26.
The government has also said that bids will be made through the Netherlands Enterprise Agency (RVO). The agency will have 13 weeks to access the applications. The period is extendable by another 13 weeks by the RVO.
One of the key departures in the offshore wind energy development projects is the end of subsidy provision in the notification. The Government of Netherlands had carried out an amendment in the Offshore Wind Energy Act that expanded the possibilities where the applicants can make financial offers to seek permission to develop the projects without subsidy.
This time, the tenders have additional criteria that will be considered during the assessment. Criteria for each lot is different. For a developer to achieve permit for lot 6, the criteria is about innovations in the field of ecology. Similarly, for lot 7, it's about innovation in the field of system integrations. The Dutch Government has added the new criteria to enhance innovation and creativity.
The present government in the Netherlands is committed to reduce carbon emission by 49 per cent by 2030 to realise energy transition. The country still has its energy demand met predominantly through oil, natural gas and coal. By 2050, the country wants all energy to be derived from renewable sources only. Hence, the government has planned to increase the offshore wind power to 4.5GW by 2023 from the present 2.5GW.
Under the Coalition Agreement and the Climate Agreement, the Netherlands want a total offshore wind power capacity of 11 GW by 2030 that will supply 8.5 per cent of all the energy in the Netherlands and 40 per cent of electricity consumption.