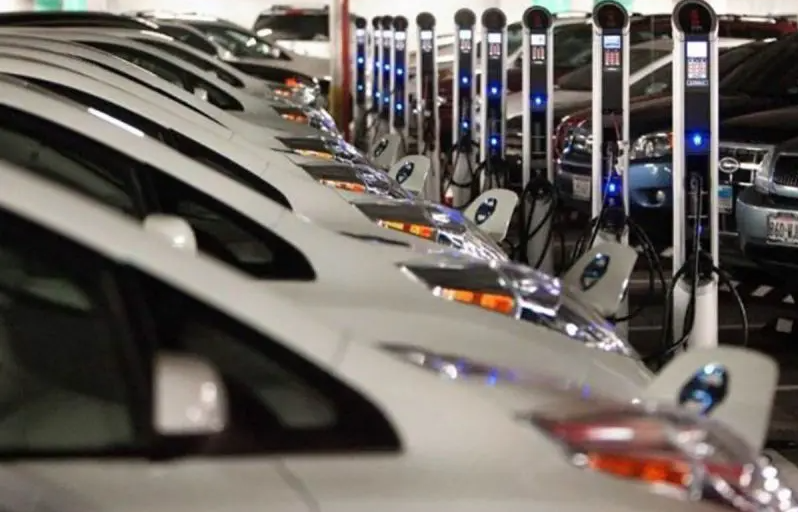 IMAGE: CITY OF HOUSTON
The immediate thought in response to the surge in oil prices – and at the petrol pump – sparked by Russia's invasion of Ukraine is that this must be good for electric vehicles: Just the cost of filling up the tank of an internal combustion engine car will make people think about going electric.

But it may not work out that way. At least in the short term. And there are several reasons for this. One, good luck actually being able to get hold of a new EV, particularly in Australia. The supply is low and the queues are growing. Secondly, the jump in the price of metals and minerals like nickel and lithium is going to lift the price of buying an EV.
Even Elon Musk, the man whose declared mission it is to keep fossil fuels buried in the ground, and eliminate them from our society, had this to say on Twitter about the Russian invasion and its impacts on the global economy.
"Hate to say it, but we need to increase oil & gas output immediately. Extraordinary times demand extraordinary measures." Musk also advocated for dormant nuclear power stations to be brought back into operation.
Morgan Stanley anaysts say the current geopolitical environment has risks for both the ICE industry and the EV sector, but right now it looks better for ICE in terms of sales and profitability.
The main reason is that while higher fuel prices may improve payback periods for owning EVs, the jump in input costs (and their availability) for BEVs will reduce or even eliminate these gains.
"The rise in the price of nickel alone over the past few days may add $US1,000 to $US2,000 to the cost to build a new BEV," the Morgan Stanley analysts say in a note to clients.
"Investors must also consider the energy costs involved in smelting (grade 2 nickel to grade 1) and transporting these metals around the world for your EV.
"Our mining team reminds us that an EV must be driven for between 1 to 2 years just to offset the CO2 footprint of the nickel production in your BEV. This raises questions around claims of 'green metals.' How green are they really when you count a de-forestation impact in Indonesia and Tanzania, and the coal- powered smelting process?
One leading EV maker, Rivian, has already been forced into a significant price hike (and then backed down on existing orders after howls of protests and cancellations from customers.
"Who's next?" Morgan Stanley wonders. "The Rivian price hike situation is a sign of the dramatic pace of input cost inflation into EVs and should serve as a warning to medium term EV penetration forecasts (too high?) which may elongate the pace of de-adoption of ICE vehicles."
In other words, while many people say out loud that there next car is going to be electric and they will dump their ICE vehicles as soon as a good EV option emerges, the chances are that is not going to happen any time soon.
Nickel in the past week has more than doubled in price to around $US100,000 a tonne, and trade was suspended on the London Metals Exchange. Morgan Stanley's figures suggest that alone could add around $US3,000 to the price of an EV with a nickel cobalt manganese battery.
Lithium prices have also soared, reaching $US50,000 a tonne. Morgan Stanley estimates that every $US10,000 jump in the price of lithium adds another $US500 to the cost of an EV. Cobalt prices have also jumped.