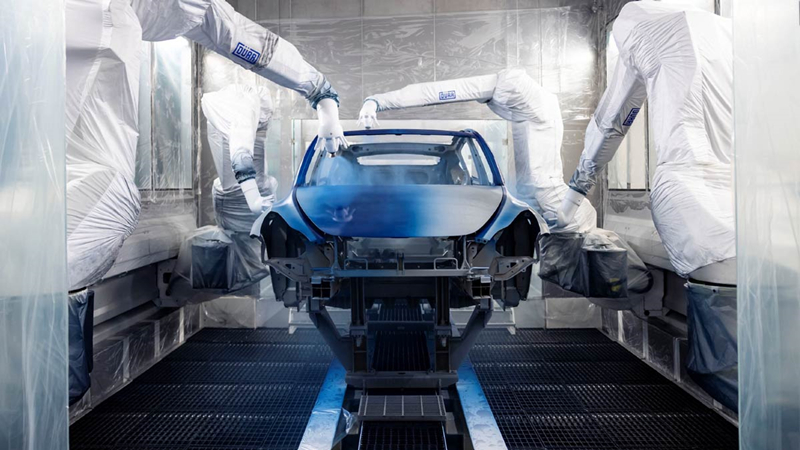 SOURCE: TESLA
Electric vehicle giant Tesla has lifted its car prices, again – this time of the US Model Y SUV and Model 3 Long Range sedan by $US1,000 each, as well of some China-made Model 3 and Model Y vehicles by 10,000 yuan ($A2,148.50).

Reuters reports that the US price of the EV maker's Model Y Long Range car has risen by 20 per cent from January 2021, and by 10.6 per cent for the Model 3 Long Range sedan, over the same period.

In dollar amounts, the Model 3 Long Range has increased by about $US4,000 over the last year, according to Electrek, which reports that the variant was selling for $US48,000 in March 2021.
In the China market, the price hike is the second in under six months, after Tesla raised prices in November for the entry-level Model 3, bumping it up from ¥250,900 ($A54,523 converted) to ¥255,652 ($A55,555).
The price increases come as manufacturers around the globe are hit by a variety of supply-chain shortages in key metals and minerals for EV making, the latest being nickel – a crucial ingredient of high-energy density battery cells used for some EVs.
Indeed, the $US1,000 price hikes on the two Tesla variants fulfil the prophecy from analysts at Morgan Stanley, earlier this week, that the rise in the price of nickel, alone, could add $US1,000 to $US2,000 to the cost to build a new BEV.
Prices for nickel have soared since Russia's invasion of Ukraine, largely because Russia accounts for 5% to 6% of world nickel supply and 17% of high-purity nickel production, according to Commonwealth Bank mining and energy commodities research director Vivek Dhar.
"The rise in the price of nickel alone over the past few days may add $US1,000 to $US2,000 to the cost to build a new BEV," Morgan Stanley analysts said in a recent note to clients.
"Investors must also consider the energy costs involved in smelting (grade 2 nickel to grade 1) and transporting these metals around the world for your EV."
As Electrek points out, this time around Tesla happens to have increased the price of vehicles with nickel in their batteries – as opposed to the new entry level Model 3s which use lithium iron phosphate in their batteries.
Earlier this month, US electric utility maker Rivian was forced to make configuration changes that threatened to cost reservation holders upwards of $US12,000.
As The Driven reported last week, the price hike resulted in as much as 60% of Rivian's preorders being cancelled, based on reports from Reddit, a Rivian owner's forum and Sawyer Merritt, an electric vehicle industry watcher on Twitter. Rivian has since reversed the price increase – least for existing customers.
What the latest price rises from Tesla will mean for the Australian market remains to be see. In the first week of March, the price of the entry level Model 3 in Australia was lifted, also by $1,000, with customers now set to pay $A66,235 drive-away for the RWD variant.
Meanwhile, rising prices aren't even the biggest problem for the Australian EV market.
Tesla is advising Australian customers of an up to seven month wait for new pre-orders. And South Korea's Kia has said that it could sell 10 times as many of its new EV6 electric SUVs if it had the supply. Hyundai has also placed its Ioniq 5 on rations in Australia.