The European Commission has revealed today (March 8) a brand-new plan in which to phase out dependency on Russian gas and fossil fuels with hydrogen a key aspect of this.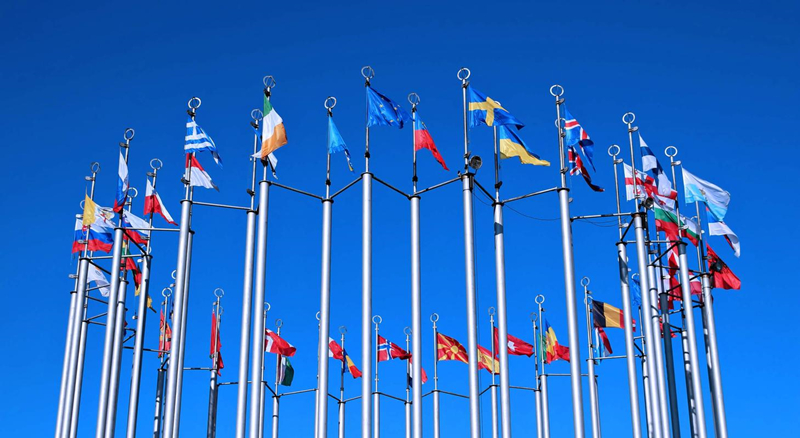 Dubbed REPowerEU, the Commission has stated that the EU's dependency on Russia, in light of the Ukraine invasion, could accelerate plans to adopt hydrogen and urgently scale the technology.
This can also be done way before 2030, the Commission said.
Fundamental to these plans is the production of larger volumes of renewable hydrogen and imports in which to phase out fossil fuels across various industries.
This hydrogen accelerator, according to Hydrogen Europe, must focus on several key pillars to support the economy, including replacing, repurposing, and reinvesting.
Replacing should focus on outdated technologies driving down emissions and supporting European industrial solutions.
Hydrogen Europe has said that the EU is home to six out of the ten largest electrolyser manufacturers in the world and that it is time clean energy pioneers are supported accordingly.
Repurposing will include natural gas assets and building a hydrogen infrastructure that encompasses storage, terminals and import assets.
Hydrogen Europe said, a clear and forward-looking strategy is essential to identify which gas pipelines must be made available for retrofitting and repurposing to carry pure hydrogen from day one.
Reinvesting revenues from the ETS via the Modernisation and Innovation Funds as well as making use of Carbon Contracts for Difference and State Aid is another focus.
The Hydrogen Accelerator will need enormous funds as the private sector cannot deliver on its own.
Ursula von der Leyen, President of the European Commission, said, "We must become independent from Russian oil, coal and gas. We simply cannot rely on a supplier who explicitly threatens us. We need to act now to mitigate the impact of rising energy prices, diversify our gas supply for next winter and accelerate the clean energy transition.
"The quicker we switch to renewables and hydrogen, combined with more energy efficiency, the quicker we will be truly independent and master our energy system. I will be discussing the Commission's ideas with European leaders at Versailles later this week, and then working to swiftly implement them with my team."
Jorgo Chatzimarkakis, CEO of Hydrogen Europe, said, "We welcome today's communication of the European Commission which highlights how hydrogen can ensure clean energy independence. Hydrogenewables are the cornerstone of a resilient economy and energy self-reliance. It is ever more important to repower the EU by replacing, repurposing and reinvesting."