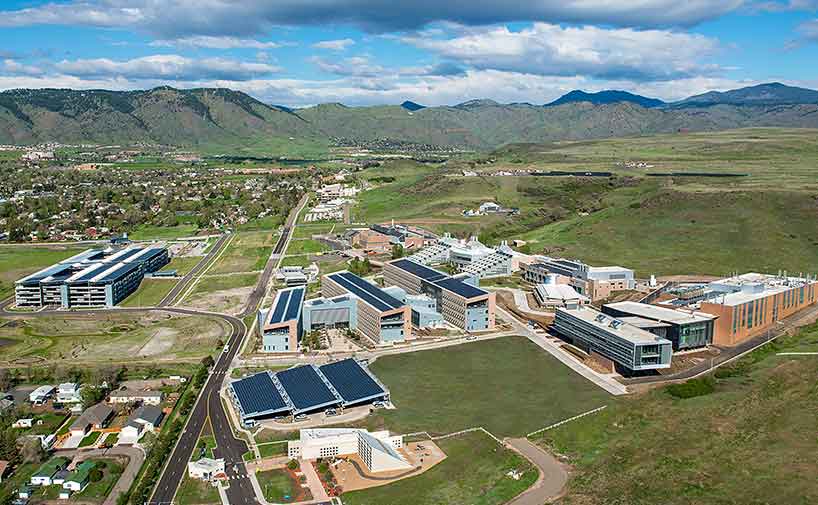 Golden, Colorado campus of NREL (source: NREL)
The U.S. Department of Energy's (DOE's) National Renewable Energy Laboratory (NREL) has named Amanda Kolker as the laboratory program manager for geothermal energy, so a release by the lab.

"Amanda will work with NREL leadership and research staff to support and enhance the lab's geothermal energy research and development portfolio, while leading strategic discussions with DOE's Geothermal Technologies Office," said Johney Green, NREL's Mechanical and Thermal Engineering Sciences associate laboratory director.

At NREL, Kolker has led research projects around geothermal resource assessment and innovative utilization of geothermal energy. In addition, she serves as a thought leader in renewable energy strategy and integration efforts at NREL.

Kolker has more than 15 years of professional experience as a geothermal geologist, specializing in resource exploration and sustainable production of geothermal energy. With a background in volcanology, igneous petrology, and geochemistry, she has worked in academia, government, and private industry as a researcher, project manager, and professor.

"During the past three years at NREL, I have seen her champion geothermal ideas in her research projects, interactions with DOE, and collaborations with industry," Green said. "We are excited to have her expertise, enthusiasm, and passion leading our geothermal research."

Kolker has dedicated years to exploring geothermal resources. She helped develop the lowest-temperature geothermal resource in the world for a combined heat and power microgrid in Alaska.

"I believe renewable energy has a huge role to play in our society because I've seen it firsthand around the world," Kolker said. "Geothermal can help decarbonize not only electricity but also heating and cooling, which is a big piece of the energy emissions puzzle. I'm humbled to lead NREL's geothermal program during this transitional moment for energy in the United States and the world. There is no better time to showcase how geothermal's unique benefits can improve our lives, while mitigating climate change."

She earned a bachelor's degree in geology from Oberlin College and her doctorate in geology from the University of Alaska Fairbanks.