South Korean automaker Hyundai has this week accelerated its electrification strategy with aims to introduce 17 new battery electric vehicle (BEV) models by 2030 and finish the decade with a 7% share of the global BEV market.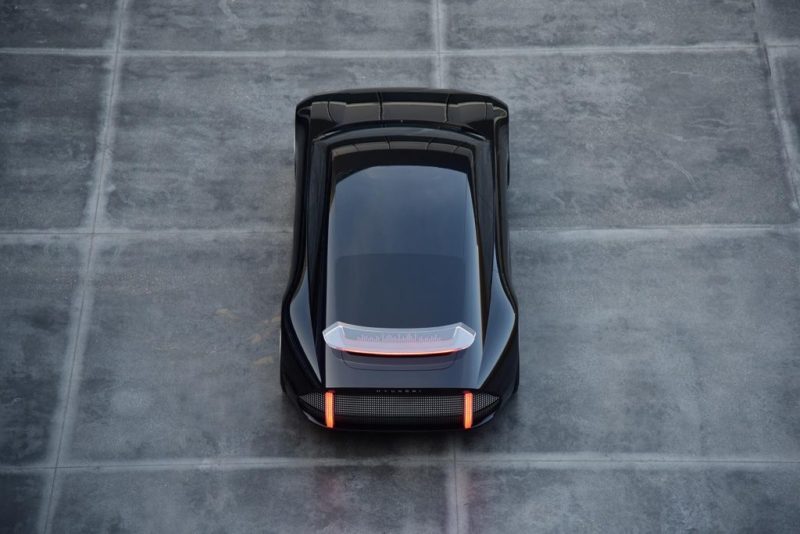 Hyundai CEO Jaehoon Chang unveiled the company's revised electrification roadmap at the company's virtual Investor Day on Wednesday, which will be centred around strengthening the company's portfolio of battery electric vehicles.
Hyundai is now planning to boost annual global BEV sales to 1.87 million units by the end of the decade, which the company hopes will deliver it a 7% share of the global BEV market.
The new global sales target is a huge jump from the company's previously announced target of 560,000 units by 2025 and will be backed by the introduction of 17 new BEV models – 11 for Hyundai and another six models for the company's luxury brand, Genesis.
Among the new Hyundai BEV models will be three sedan models, six SUVs, one light commercial vehicle, as well as "one new type model." First out of the blocks, however, will be the start of sales for the Hyundai Ioniq 6 this year (also expected for Australia sometime before the end of 2022), which will be followed by the start of sales for the Ioniq 7 in 2024.
The new Genesis models on the horizon include two passenger vehicles and four SUVs, including the Electrified GV70 which is expected to launch this year.
And, starting in 2025, all new models launched by Genesis will be electrified.
"Hyundai is successfully accelerating its transition to electrification and becoming a global leader in EVs despite a challenging business environment caused by the global chip shortage and ongoing pandemic," said Chang.
"Along with our seamless efforts to improve EV value, Hyundai Motor will continue to secure its business sustainability as a 'Mobility Solutions Provider' through advanced technologies of not only hardware but also software."
Hyundai will also look to optimise its manufacturing capacity and secure hardware and software competitiveness with its peers, and – somewhat cryptically – flagged a "human-centered manufacturing innovation platform" that would include "advanced automation" at its manufacturing innovation centre in Singapore.
Hyundai will also look to expand its BEV manufacturing capacity beyond its existing production facilities in Korea and the Czech Republic, starting with an Indonesian plant that recently began operations and which will immediately begin to expand the company's production volume.
It will also increase the local procurement rate of batteries through strategic alliances in major regions including in the United States. Currently, Hyundai has partnerships with SolidEnergy Systems and Factorial, although it did not name them in this release.
These alliances are expected to provide Hyundai with more than 50% of its next-generation lithium batteries for BEVs starting in 2025.
To further bolster Hyundai's battery sourcing, the company will also diversify battery sourcing, with plans to continue cooperation with various battery companies in an effort to secure 170GWh worth of batteries for both its Hyundai and Genesis models by 2030.