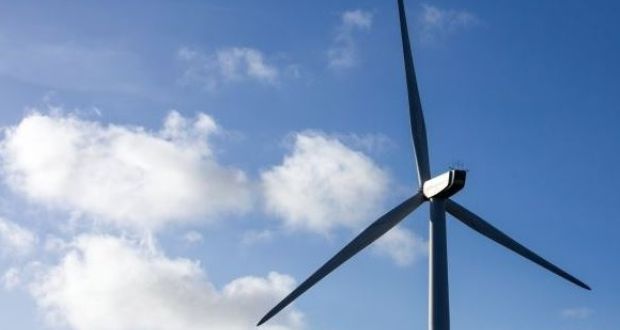 Politicians were told that far more resources are needed in An Bord Pleanála and other bodies such as the National Parks & Wildlife Service. Photographer: Chris Ratcliffe/Bloomberg

Ireland's plan to be a global player in offshore wind energy and to export green hydrogen is realisable but risks being derailed by planning delays, uncertainty over delivery timelines and high renewable energy costs.
That was the emphatic message of representatives of the wind energy sector and experts in green hydrogen who appeared before the Oireachtas Environment and Climate Action Committee on Tuesday.
It is evaluating how best to deliver offshore renewable energy .
Failure to deliver five gigawatts (GW) of offshore wind – enough to power 3.5 million homes – by 2030 as planned would also put Ireland climate targets at risk and impair efforts to improve the State's energy security, the committee was told.
"Our climate action plan targets are at serious risk. We must cut our carbon emissions by 30 million tonnes per annum by 2030. We cannot achieve this without 5,000 megawatts of offshore wind energy connected to the [POWER]system," said Wind Energy Ireland chief executive Noel Cunniffe.
"The problem is not a lack of projects....we have over [20GW]of capacity under development. We have the projects. We have the investment. We have the teams who can deliver," he added.
He commended the Government and policymakers for overhauling marine legislation, while the model for Ireland's offshore electricity grid had been identified.
"But this does not change the fact that we are losing time. We can – and will – develop offshore wind farms. But whether we will develop enough to meet our [5GW] target by 2030 and to cut carbon emissions in the power sector to under 2 million tonnes, depends on what our political leaders – both in Government and in Opposition – do next," he said.
Each offshore wind farm would be one of the largest infrastructure projects delivered in Ireland in a generation, Mr Cunniffe said.
"They are large, complex and highly technical pieces of infrastructure. The planning applications for permission to build them must be thoroughly and robustly scrutinised."
For this to happen far more resources were needed in An Bord Pleanála and other bodies such as the National Parks & Wildlife Service, "and there must be increased funding for environmental stakeholders working to protect our marine biodiversity", he said.
"If a project takes 18-24 months to get planning consent and another 18-24 months to survive a judicial review the chances of that project being connected by 2030 are extremely slim," Mr Cunniffe noted.
There was also a need for an environmental and planning court to ensure "a swift, effective judicial review system".
"We will not succeed until we coordinate industry, Government and other stakeholders to find ways to drive down the cost of electricity – for today's families and businesses – and for tomorrow's thriving green hydrogen industry," he said.
High rates and long planning timelines compared to other jurisdictions were contributing to high renewable energy prices, which were double those of Spain, Mr Cunniffe said.