Sri Lanka needs 1,285 million US dollar for oil imports in the next three months, of which 500 million will come from an Indian credit line, Energy Minister Udaya Gammanpila said, as the country grappled with forex shortages and global prices went up.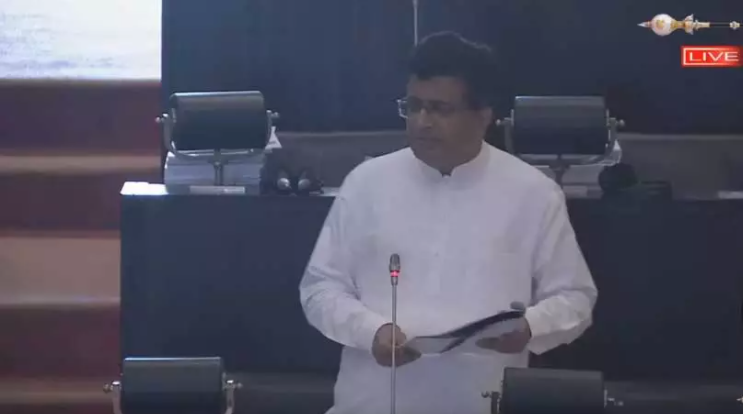 "For the next three months we have forecasted 1,285.5 million US dollars for oil imports," Energy Minister Udaya Gammanpila said.
"We hope to get 500 million dollars from the credit line from India. We are talking to others we will tell parliament when we finalize them."
The 500 million dollar credit line to be activated in April is a one year facility at 2.5 percent.
India this month gave consignment of diesel on an appeal by Sri Lanka ahead of the credit line being used officially.
He said oil prices were around 40 to 45 US dollars a barrel in 2020, about 55 to 65 in 2021 are around 90 to 100 million dollars in 2022 so far with Russian invasion of Ukraine pushing prices up, he said.
Brent crude had moved up to 101.40 dollars as he spoke.
As of February 24, Sri Lanka had following stocks of fuel:
Petrol 92 – for 10 days
Petrol 95 -for 40 days
Lanka Auto Diesel 08 days
Super Diesel – 8 days
From a ship that is now being unloaded 5000 metric tonnes of diesel would be given to the Ceylon Electricity Board and 4,200 MT to the Sojitz power plant, which would be enough to run it for six days, he said.
"Some stocks are also coming in the future," he said.
Each week two to three ship come based on the projected fuel needs of the country, based on which tenders have been floated. However unloading of tankers have been delayed due to forex shortages.
Sri Lanka usually has stocks for 15 to 21 days before the forex crisis, Energy Ministry Secretary K D Olga has said.
Sri Lanka has been struggling to find foreign exchange to pay for oil with liquidity injections being made to keep interest rates down after giving reserves for imports.
When foreign reserves of a pegged central bank (which are savings) are given for imports, an equivalent fall in rupee reserves must take place in commercial banks to keep the economy in balance.
However in a pegged central bank with a policy rates, money is printed an re-inserted to banking system (sterilized reserve sale) preventing a correction in credit, the balance of payments and driving imports and economic activity to an unsustainable level.
Sri Lanka is now trying to get credit lines for fuel, instead of market pricing and offsetting domestic consumption and non-oil imports.
Credit lines (domestic consumption financed by foreign borrowings) will further widen the external current account deficit and national debt.
The Mercantilists who print money or finances budget deficits with foreign borrowings and state enterprises with credit lines then jump up and say there is a current account deficit or a 'twin deficit' in a country where private citizens are net savers.