The UK government has announced £6.7m (€8m ) for new energy storage technologies. This includes flow batteries to sit alongside wind and solar farms, using various materials including vanadium, lithium sulfur and copper-zinc.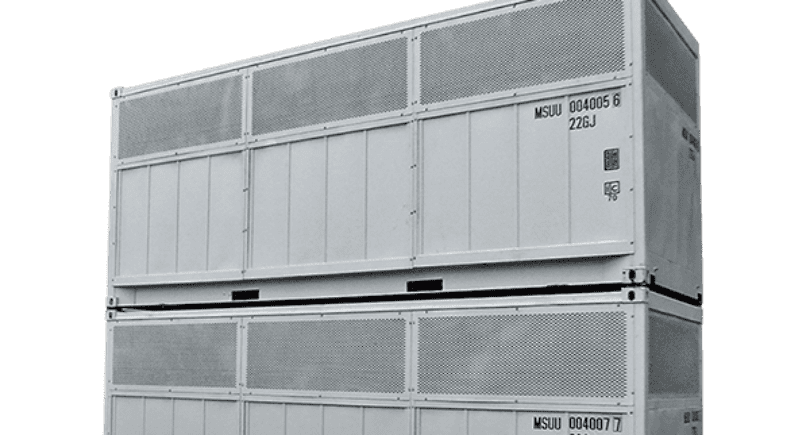 The intermittent nature of renewables like solar and wind power means that energy can be produced when it is not needed, such as during extended periods of high wind. The funding is targeting technologies to allow this energy can be stored for longer, helping manage electricity generation variations and increasing resilience.
Twenty-four projects based across the UK have been awarded under Phase 1 of the Longer Duration Energy Storage Demonstration competition (LODES), part of the government's £1 billion Net Zero Innovation Portfolio. Phase 1 will be followed by Phase 2, which will see the remainder of the £68 million funding awarded to several of the most promising Phase 1 projects, to proceed to build and demonstrate their technology fully.
Sunamp's EXTEND project in East Lothian, Scotland will receive £149,893 for a feasibility study to further develop the storage duration of their phase change thermal batteries, while Vital Energi will receive £131,214 to further develop a thermal energy storage system using composite phase change materials.
"For the past decade, we have focused on decarbonising hot water and have delivered a world-beating 20,000 heat batteries using our phase change material into the market so far, and we are now bringing forward our Central Bank products for heat," said Andrew Bissell, Chief Executive Officer at Sunamp. "Our thermal storage technology can be combined with heat pumps to deliver more than twice as much heat per unit of electricity on demand than direct electric heating. This funding will accelerate how we can further enhance thermal storage duration, working with wind energy from the grid and solar PV in homes, to provide heat and water during extended intervals of low renewables generation when green power is not available on the grid, eventually reducing the overall cost of operation to be lower than gas.
Invinity is developing a 40MWh vanadium flow battery in Bathgate, Scotland. "We are tremendously pleased to be working again with BEIS, Pivot Power and EDF to plan the deployment of a vanadium flow battery 8 times the size of the one currently operating at Energy Superhub Oxford," said Larry Zulch, Chief Executive Officer at Invinity.
StorTera in Edinburgh will receive £148,940 to specify and cost a MW scale demonstrator of a sustainable and highly energy dense lithium sulphur based flow battery technology that could last for 30 years without degradation.
e-Zinc will receive £144,990 to accelerate the commercialisation of its long-duration energy storage systems in the UK, based on its technology to store energy in zinc metal. A separate consortium in Birmingham, led by Energy Systems Catapult, will receive £149,954 to develop long-duration (4-12 hour) copper/zinc battery storage for a demonstrator project at Kilgallioch, South Ayrshire in phase 1, and to plan for its commercial scale-up and rollout in Phase 2.