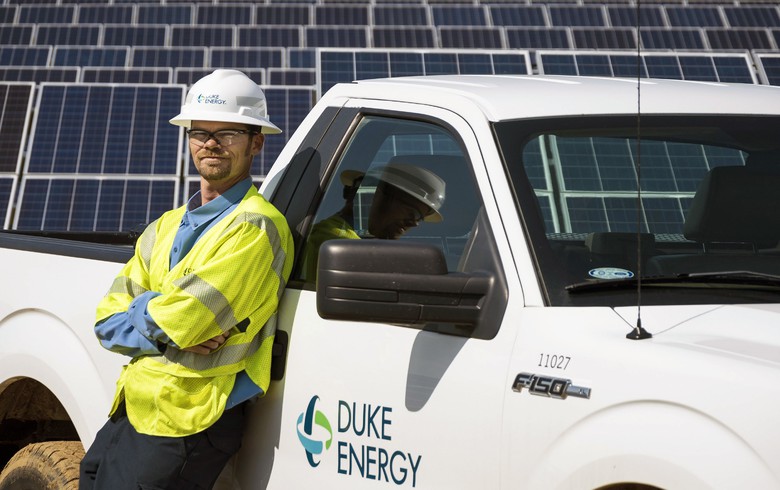 Image by: Duke Energy (www.duke-energy.com).
US electric utility Duke Energy Corp (NYSE:DUK) will seek to acquire or contract up to 1.1 GW of intermittent power capacity, specifically renewables, in a bid to diversify its electricity generation sources in Indiana.
Through a Request for Proposals (RfP) due to be launched on February 21, the company will accept offers for wind, solar, hydropower or other "commercially viable" renewable energy technologies. Combinations with battery storage capacities will be accepted, as well, Duke Energy said on Thursday.
As part of the initiative, the utility will also await proposals for up to 1.3 GW of non-intermittent on-demand generation such as natural gas combustion turbines, combined-cycle units and stand-alone battery storage.
The entire targeted capacity should come from plants connected to the Midcontinent Independent System Operator's (MISO's) Zone 6, except for out-of-state wind farms. It can either be in the form of purchase power agreements (PPAs), yet-to-be-built plants that will be later transferred to Duke Energy, or plants already in operation. Eligible projects have to be commissioned by June 1, 2027.
Proposals for intermittent generation are due by April 18, while the deadline for non-intermittent generation is May 2. The selected projects will need to be greenlit by the Indiana Utility Regulatory Commission.
In Indiana, Duke Energy has 6.3 GW of power generation assets and is the state's largest power supplier. The utility says it is on track to own or purchase 16 GW of renewable energy capacity by 2025.