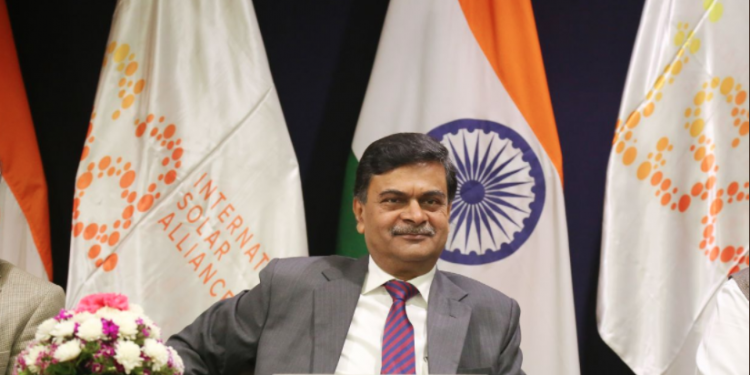 Indian power minister R.K. Singh has made various recommendations to ease financing troubles in the clean energy sector, but the calls emulate previously failed attempts, one analyst has said.
In a meeting reviewing problems in the clean energy sector, Singh said that the Ministry of New and Renewable Energy (MNRE) should follow up with the Reserve Bank of India (RBI) to remove the priority sector lending limit for the renewables sector in order to encourage public sector banks to lend more for clean energy projects and help developers access easy finance.
"This is not the first time that this subject has come up," Vinay Rustagi, managing director of consultancy firm Bridge to India, told PV Tech. "Every time they have financing challenges there are the same kind of recommendations or requests that come up from the developers and MNRE etc., but unfortunately priority sector and some of the other issues in terms of availability of debt financing - they are all decisions taken by Ministry of Finance and the Reserve Bank of India for the entire sector and companies across the whole spectrum, not just the renewable sector. So, we see absolutely no possibility of these requests being accommodated."
Rustagi noted that the same topics and requests have been raised at least three times in the last five years to no avail.
Once again, like many renewables advocates over recent years, Singh called for financial Institution to categorize renewables in a separate sector from the power sector so that funds would flow to renewable energy projects. Noting lowering clean energy equipment costs - PV module prices continue to fall - as well as low maintenance costs in the long run, Singh sought to assure banks the current low tariffs being discovered in the sector are here to stay.
As Bridge to India mentioned in its latest 'India Solar Compass', land acquisition is a major problem for developers at present, alongside network connectivity, delayed payments and tender cancellation issues. Singh said that Solar Energy Corporation of India (SECI) would be working with state governments on finding suitable land, with a focus on land leases to avoid upfront payments. He also asked banks to partner with SECI to provide predetermined loans to successful bidders in its tenders.