Barclays raised its crude oil price forecasts for 2022 on Monday, driven by a revision to demand estimates by the International Energy Agency (IEA) last week.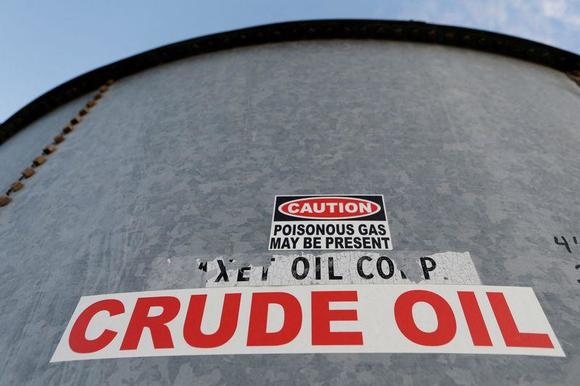 FILE PHOTO: A sticker reads crude oil on the side of a storage tank in the Permian Basin in Mentone, Loving County, Texas, U.S. November 22, 2019. Picture taken November 22, 2019. REUTERS/Angus Mordant
The bank lifted its 2022 price estimates by $7 to $92 a barrel for Brent and $89/bbl for WTI, respectively.
"The change is primarily driven by a significant revision to baseline demand estimates by the IEA, leading to a lower inventory cushion on a days of demand basis and reduced surplus expectations despite somewhat slower demand growth outlook and slightly higher U.S. output," Barclays said in a note.
"The IEA revised up its baseline demand estimate by 800 kb/d last week, driven primarily by Saudi Arabia and China," the bank said and added that this meant a tighter inventory situation and smaller surplus this year.
Oil prices surged over 2% on Monday to their highest in more than seven years as Ukraine's president declared a "day of unity" for Feb. 16, a date that some Western media have cited as a possible start of a Russian invasion.[O/R]
"Key risks to our price outlook include a material supply disruption due to a significant escalation between Russia and Ukraine, which would exacerbate the concerns about spare capacity, and on the downside, a potential revival of the JCPOA (Joint Comprehensive Plan of Action) and faster-than-expected growth in U.S. oil output," Barclays said.